I got rainboots.
Even though we live in Southern California and it only rains about 5 days a year….
All 5 of those days happened to be this week, of course.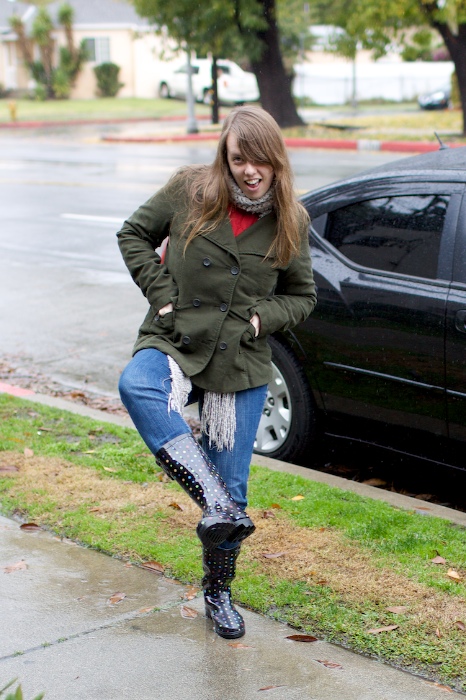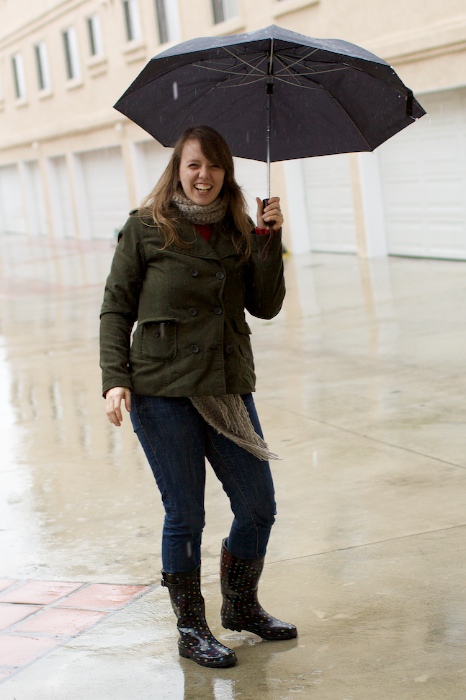 Needless to say, they came in handy.
I'll probably lose them before the next rain.
Outfit credits:
Jacket, boots from Target
Scarf handmade
jeans from Old Navy
P.S. Happy Christmas Eve
want to read more?