Some of you already know – Andrew and I have already had 1/2 of our Christmas.
My parents and brother came into town over a week ago (Dec 10-12) and we did Christmas with them that weekend.
I got an email from Andrew on Friday about 3p saying that my parents were already here (I was at work)….. Then I called my dad on my lunch break (around 7p) and was told the following:
"Uh, I hope you don't mind, but Santa was already waiting at your apartment when we got here. So we let him in."
Ha!
Sure enough, there were piles of gifts under the tree and in our stockings when I got home from work that night ….
The PLAN was to do "Christmas" on Saturday after we had all gotten up….
But with my brother, things don't always go as planned.
He had already opened (and played with) his gift to Andrew and couldn't wait any longer.
For real.
Yes, they're both grown-ups. Or claim to be.
So Andrew opened one of his Christmas gifts on Friday night: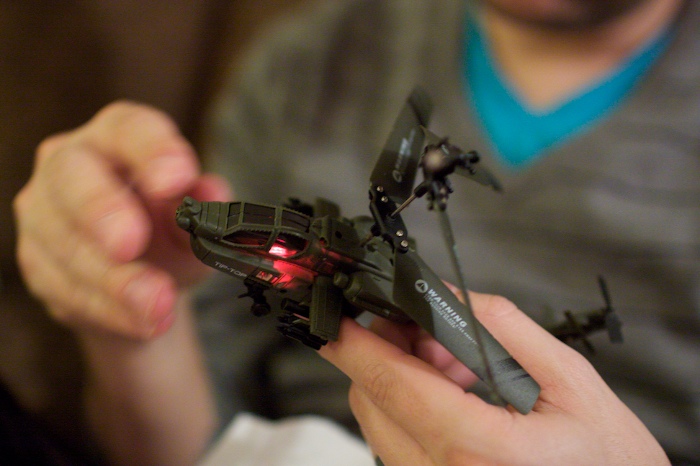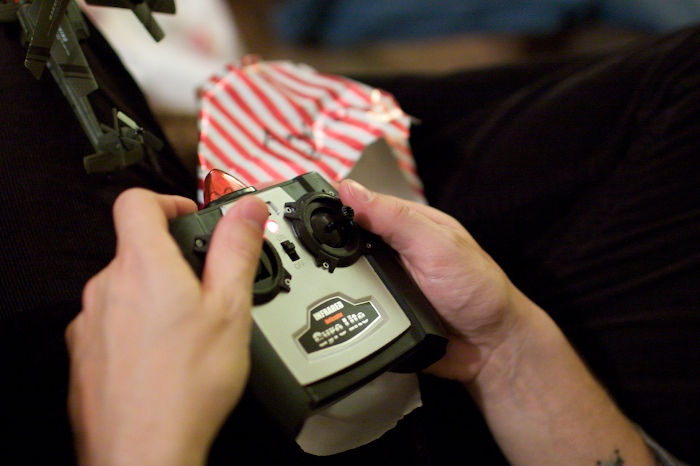 A remote control helicopter!
It's not *exactly* an indoor toy, but still just as fun as you would imagine!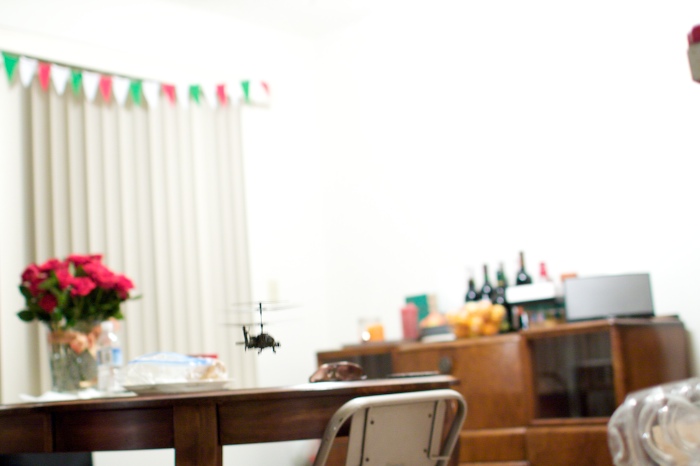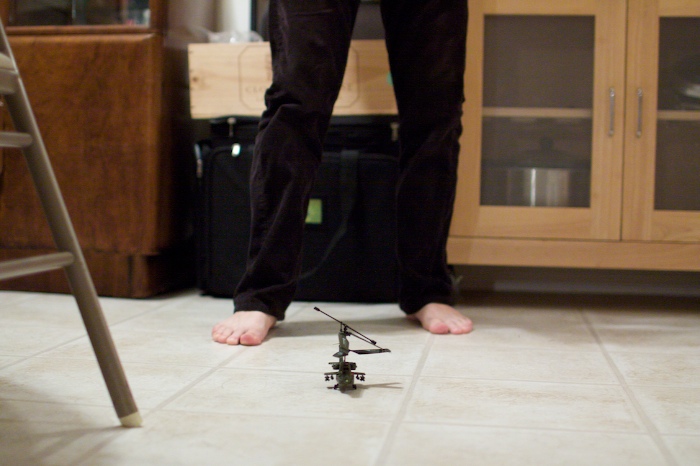 It's not super easy to fly …. It's a bit hard to get the hang of (especially when you have a ceiling and furniture and PEOPLE to dodge) … and then once you do kind of get the hang of it, the battery is starting to drain so the lack of power messes up your perfect steering anyway.
I think we need to take it to a park (when it stops raining here!)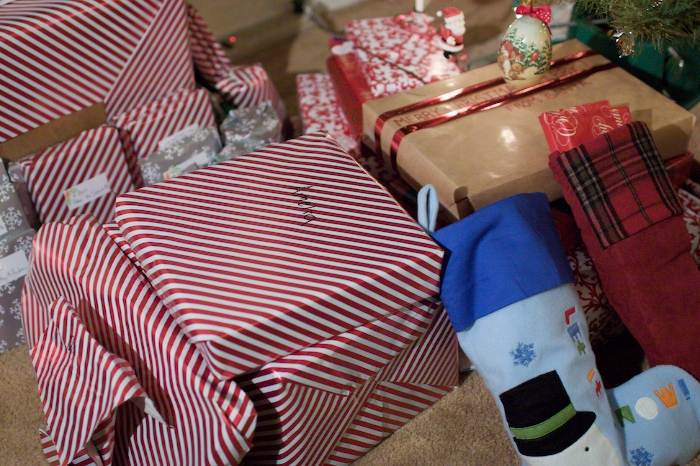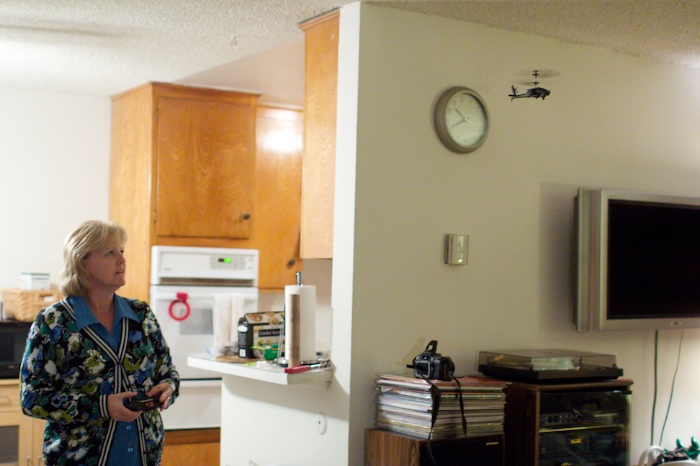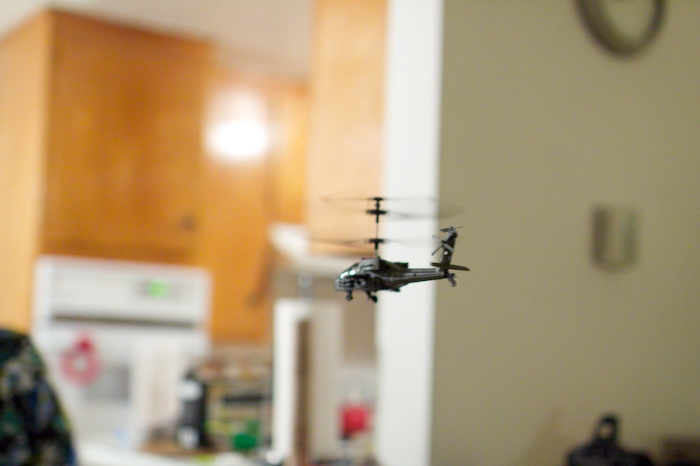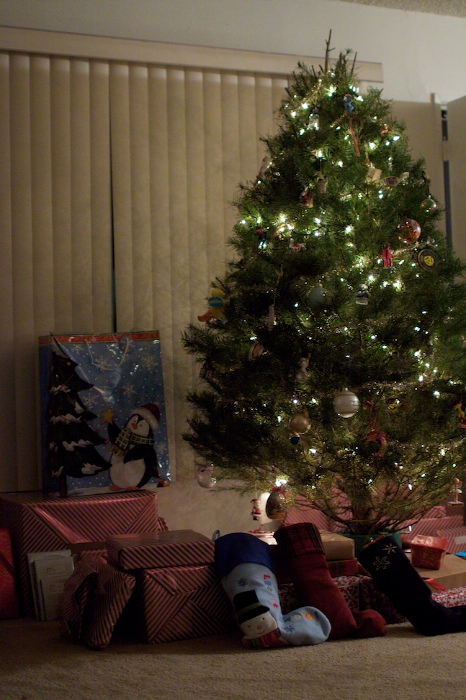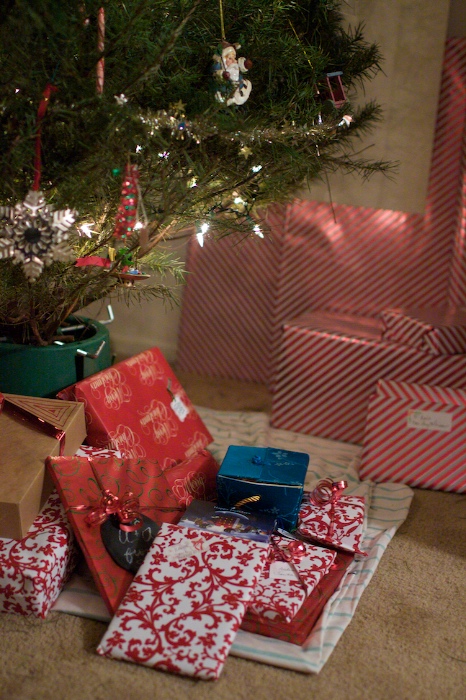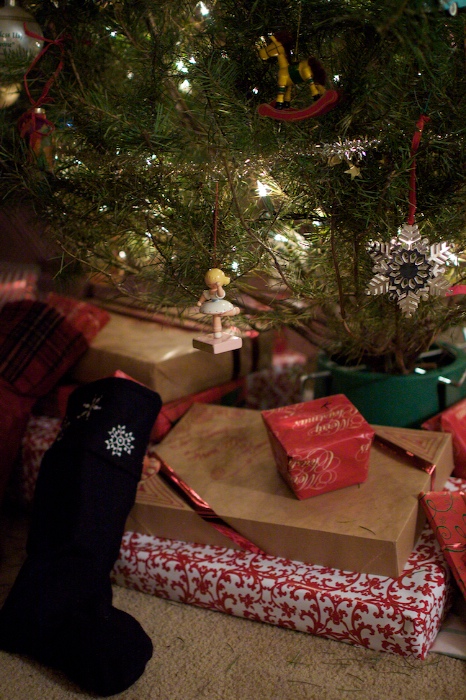 The entire weekend, that helicopter was either being played with or being charged. Always.
And then Andrew took it to work on Monday.