After our LONG afternoon in the Vatican city, Andrew and I just had one more evening to live it up in Rome before heading home early early Saturday morning.
So heart-breaking. I really love Rome ….
Rick Steves has a 'Night Walk' across Rome in his guidebook that we *kind of* followed …
It was nice to have that guidance of where everything was in relation to everything else and have the path basically set up, but we didn't really do *everything* on the walk …
But, we left the Vatican city and walked back across the bridge to Rome-proper just at sunset …. look at this beautiful light!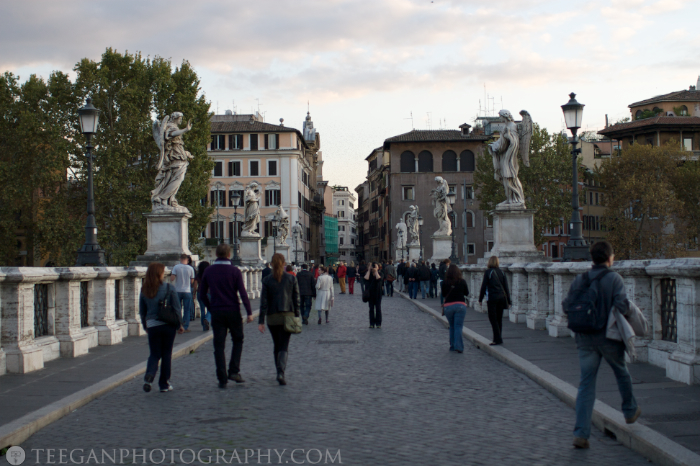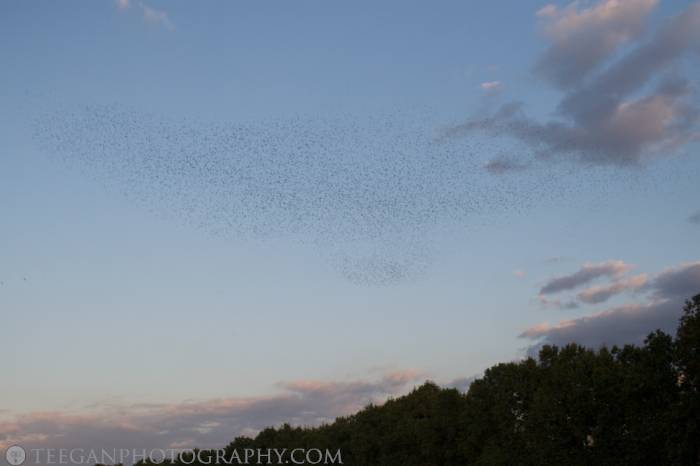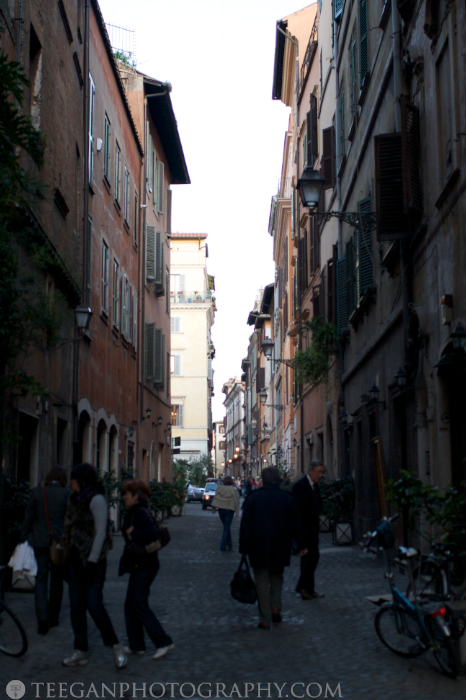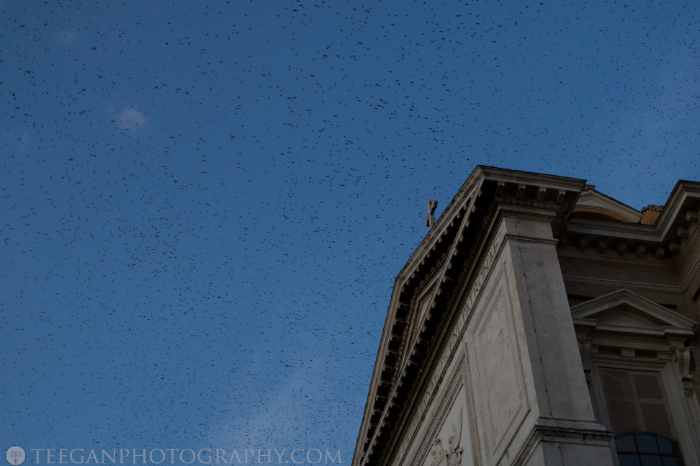 The first major stop on our night walk : Piazza Navona. You might recognize this as the final location in Angels and Demons for the cardinals. I don't want to ruin the movie for you, but that is the fountain in the movie.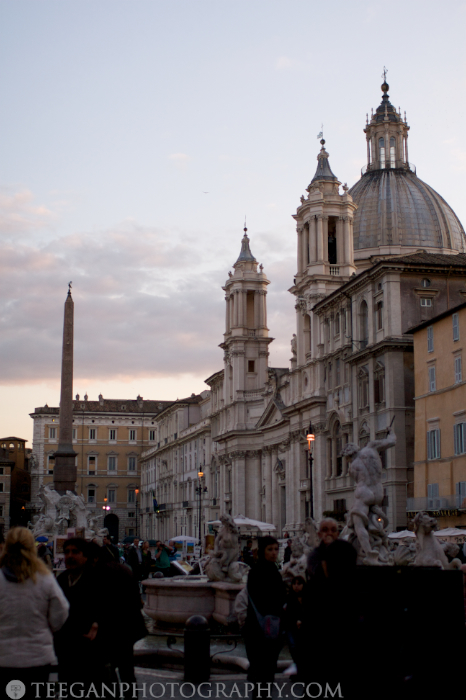 From Rick Steves:
Rome's most interesting night scene features street music, artists, fire eaters, local Casanovas, ice cream, fountains by Bernini, and outdoor cafe's.

This oblong square retains the shape of the original racetrack that was built by the emperor Domitian. Since ancient times, the square has been a center of Roman life. In the 1800s, the city would flood the squre to cool off the neighborhood.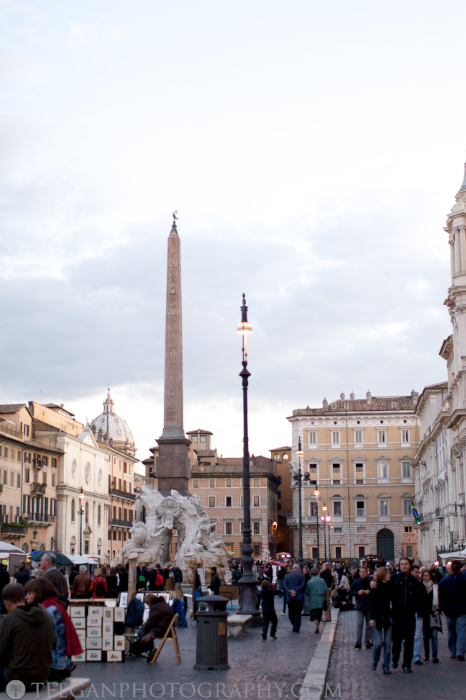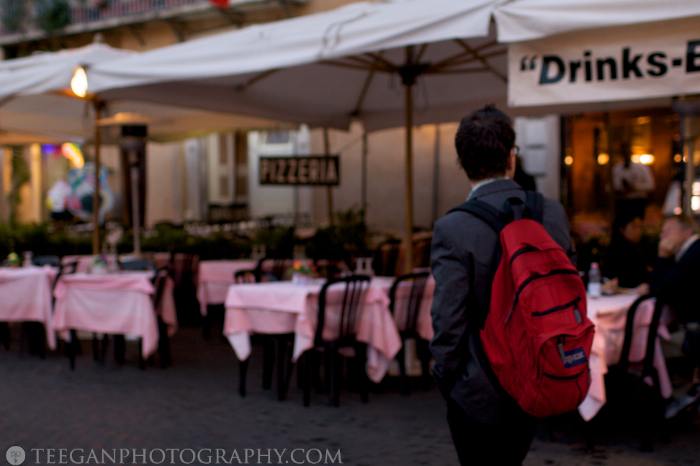 The Four Rivers Fountain in the center is the most famous fountain by the man who remade Rome in Baroque style, Gian Lorenzo Bernini. Four burly river gods (representing the four continents that were known in 1650) support an Egyptian obelisk that once stood on the ancient Appian Way. The water of the world gushes everywhere. The Nile has his head covered, since the headwaters were unknown then. The Ganges holds an oar. The Danube turns to admire the obelisk, which Bernini had moved here from a stadium on the Appian Way. And the Rio de la Plata from Uruguay tumbles backward in shock (wondering how he ever made the top 4). Bernini enlivens the fountain with horses plunging through the rocks and exotic flora and fauna from these newly discovered lands.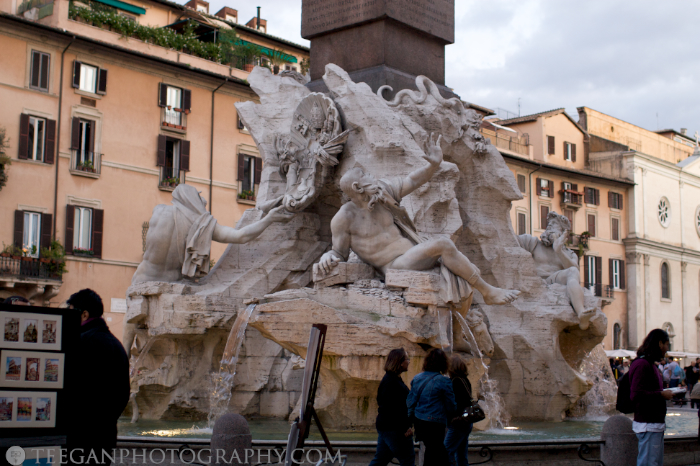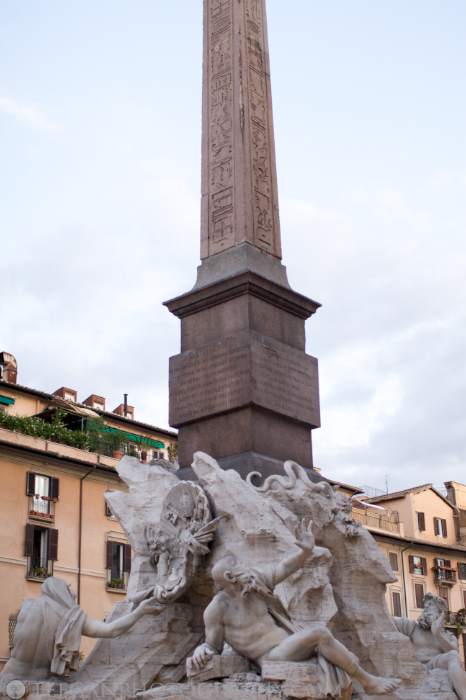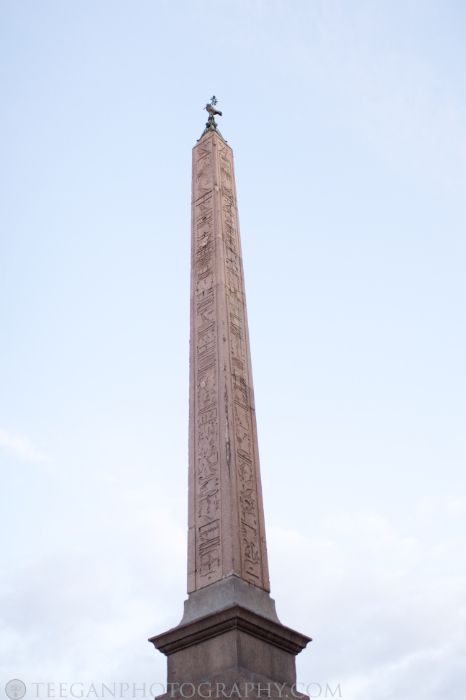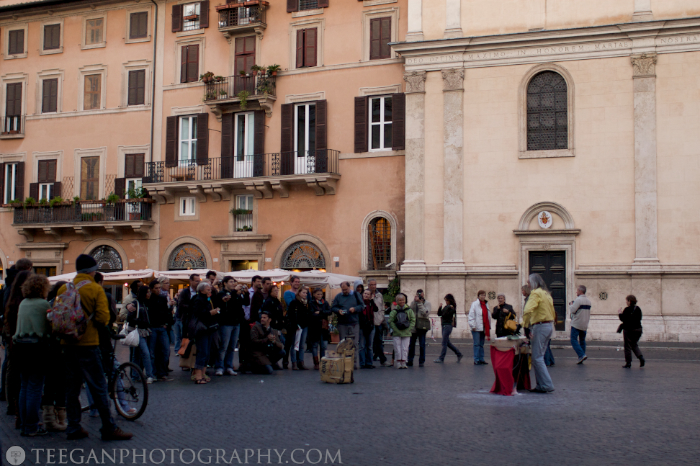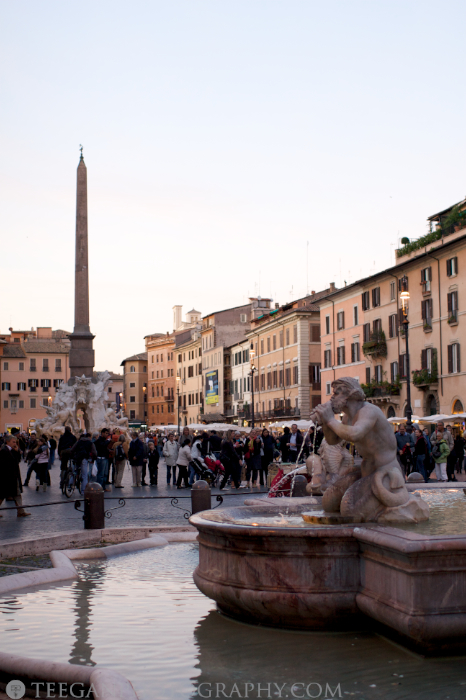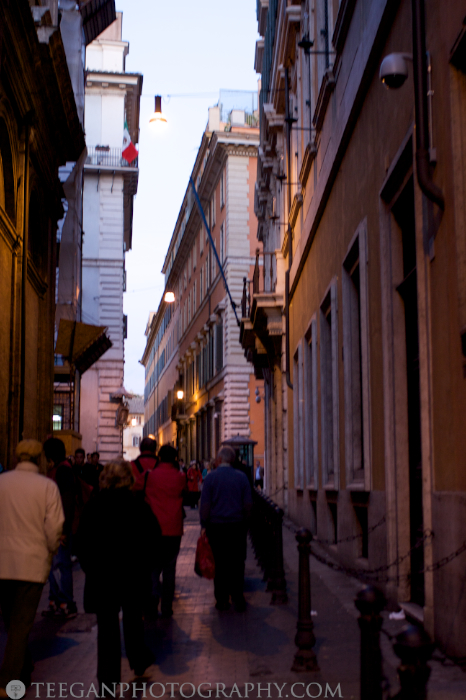 The next stop on our night walk …. the Pantheon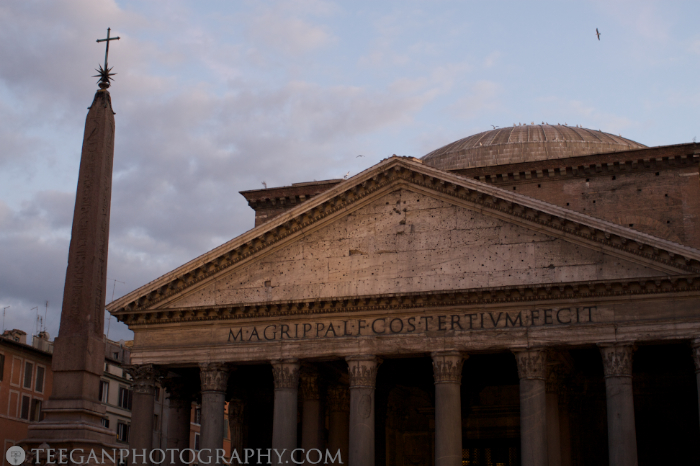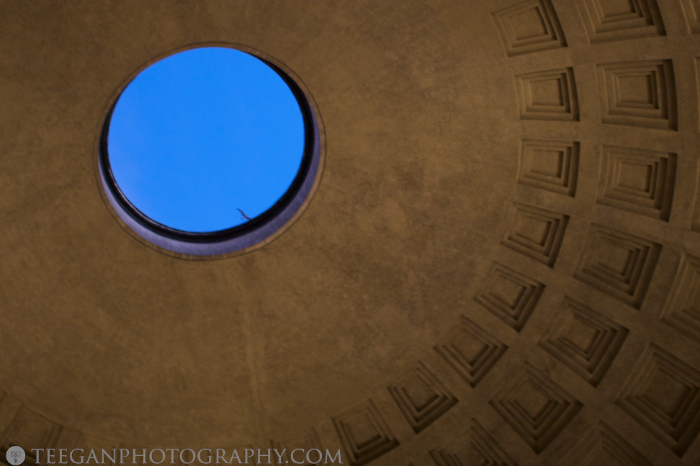 really different being there at night …. kind of a different crowd …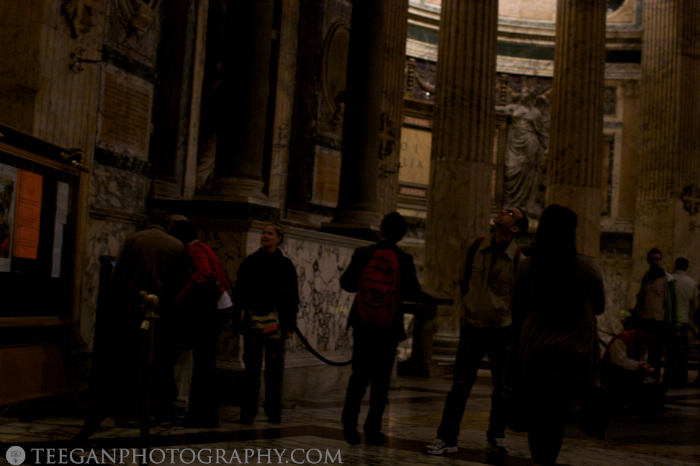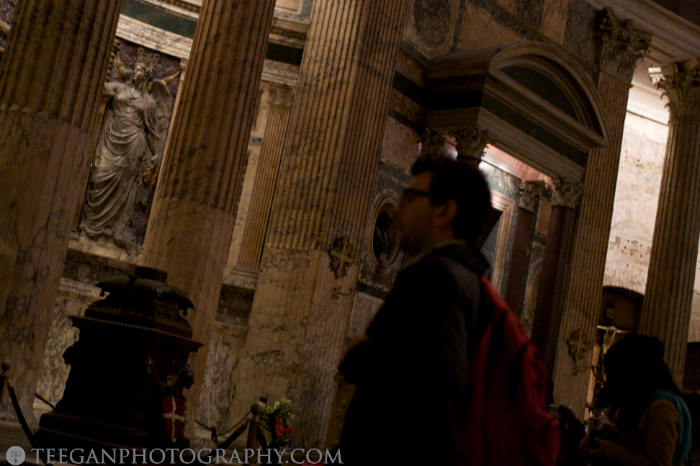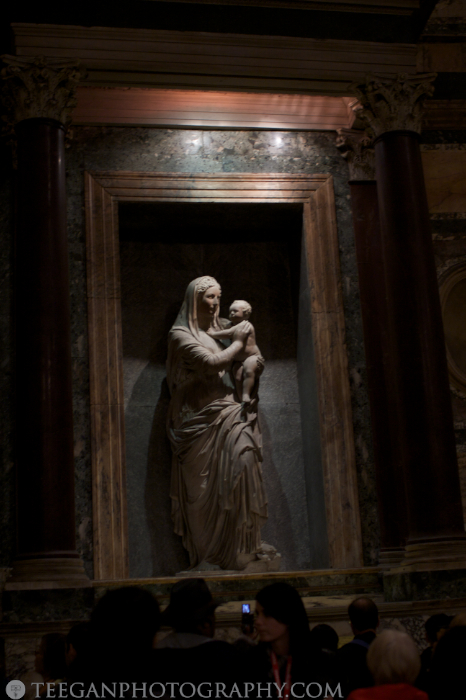 We were tired, but we were trying to really really enjoy every last second we could possibly stay awake ….