After visiting David, we had a bit of time before the train.
Lunch, San Lorenzo market, pick up our luggage and walk to the train station.
Lunchtime: We just wandered around town until we found something. I guess we chose this place based on it's look entirely. It looked cute.
The food was not so great. Not terrible, but probably the worst meal we had all week. Just not good.
Forst. Write it down. Don't go there when you're in Florence.
While we were eating, one of the restaurants nearby was serenaded with street performers (who then walked by each table asking for money) …… It was, also, right next to Rossopomodoro where Andrew and Devo got their soup.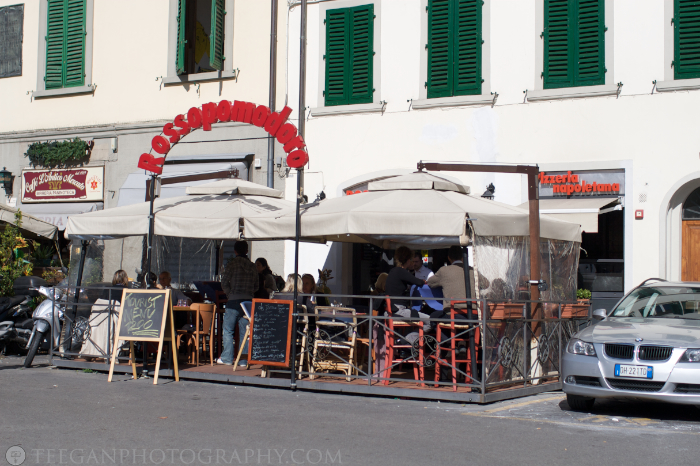 After lunch, we mozied on back to the bed and breakfast, through the San Lorenzo Market.
Context: San Lorenzo Market is in a square and neighboring streets about 1/2 block from our b&b. The Church of San Lorenzo on one side of the square is where Andrew and Devo sat and drank beer on the wedding night.
We wanted to bring back a few pashminas, and so stopped by the San Lorenzo Market on our way out of town.
Next time I'm there, I want to go earlier in the day, right after the merchants set up. And get lots of pictures of the colors and textures and products and all that are spilling out of the carts …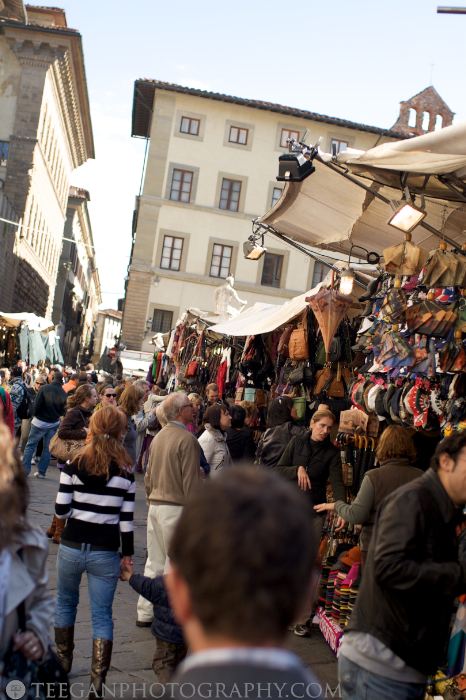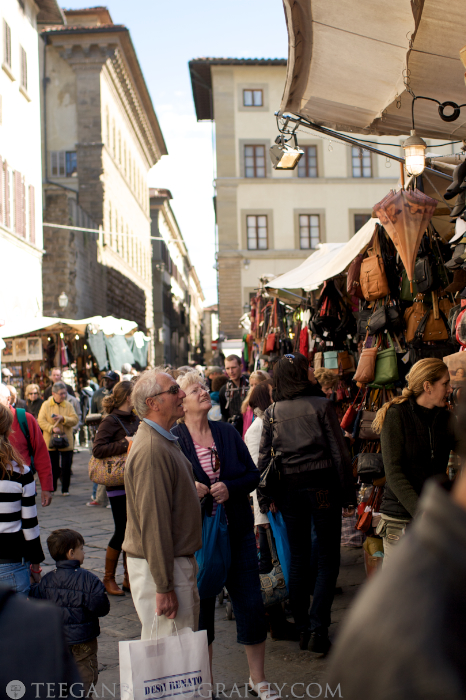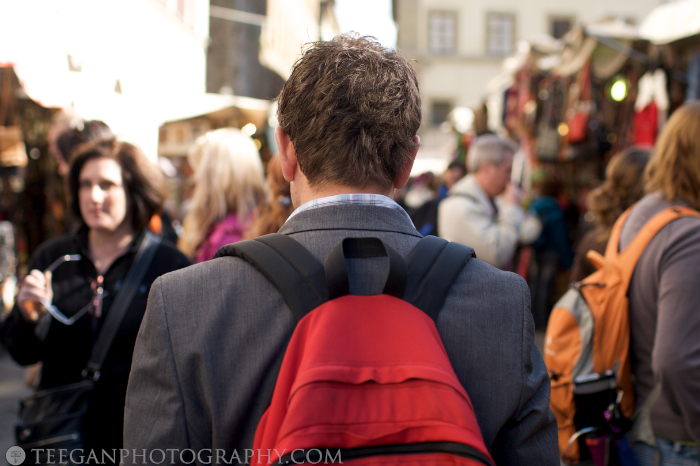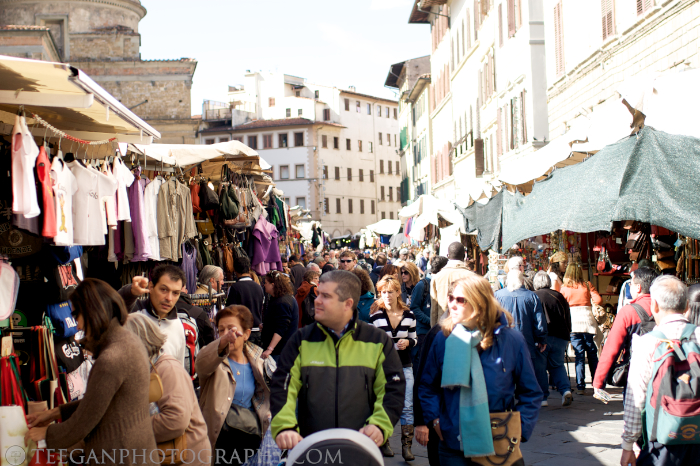 At one of the carts on the end, I found the 5euro, solid colored pashminas I really wanted. I picked out 7 or 8 pashminas, I think.  3 for myself and the rest for Christmas gifts. And a pink tie for Andrew. And the sweet couple running the cart threw in the tie for free. Sweet man handed me back change just for the pashminas, and told me the extra 3euros was "for coffee" … sweet.
Andrew's going to wear (what we call) his "Italy tie" to Kaitlin's wedding …. you'll see it soon!
I wear my pashminas (a scarf) pretty much every day I leave the house. At least until it gets warmer.
That is the kind of travel souvenir that I just love!