On our last morning in Florence, the one thing that we DEFINITELY planned on doing was visiting the Accademia. So much planned ahead that we bought time-scheduled entrance tickets a couple months ahead of time to make sure we were able to get in ….
So, noonish, we headed over to that side of town (remember, walking across the length of Florence is fairly easy to do in less than an hour) … and found several lines out in front of the museum.
One for reservations (score!) and a longer one for without (I wonder how long they all were waiting). … and still another line for tour groups …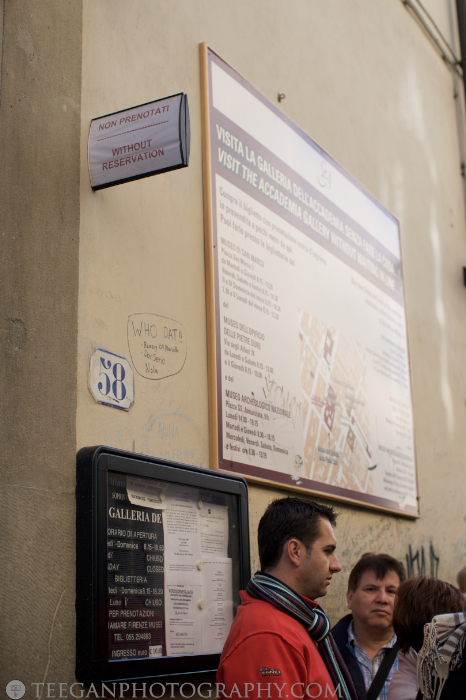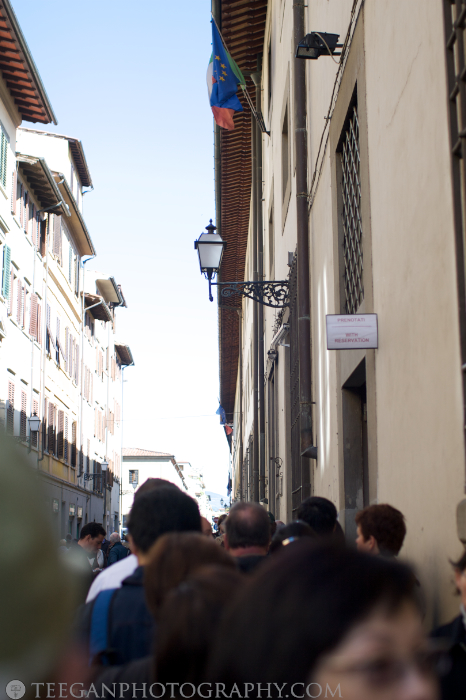 Waiting in line, tons of people have doodled and graffiti'd on the wall …. look what I found (found. not drew myself). ..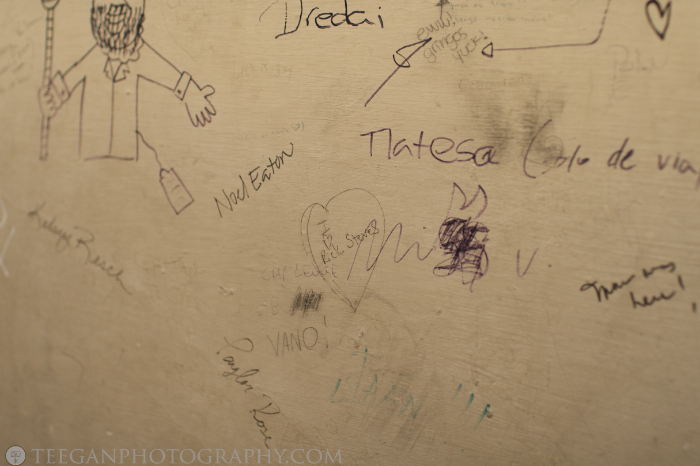 While we really were visiting the Accademia for one reason, since we were already there, we took a look around some of the other wings of the gallery ….
They have a musical instrument museum … so interesting!
From Wikipedia:
The exhibition path moves through plucked string instruments, bowed, winds, harps, lyres and also includes keyboards. Amongst the most important instruments in the collection is the violin known as the 'Tuscan Strad' built by Antonio Stradivari in 1690 together with othe four instruments forming the so-called 'Maedicean quintet', built for the Grand Prince Ferdinando de' Medici. Another outstanding piece is the viola by David Tecchler, the German born luthier who worked in Rome in the first half of 1700 and maker of some of the best instruments of the time. His is also one of the fine mandolins from the private collection of queen Margherita di Savoia who left as legacy to the museum.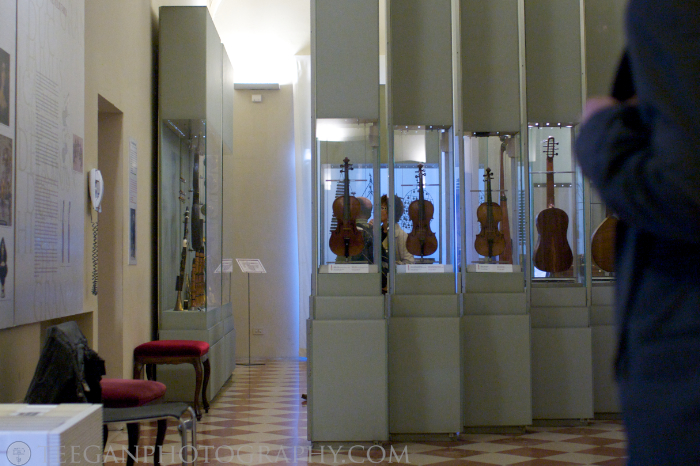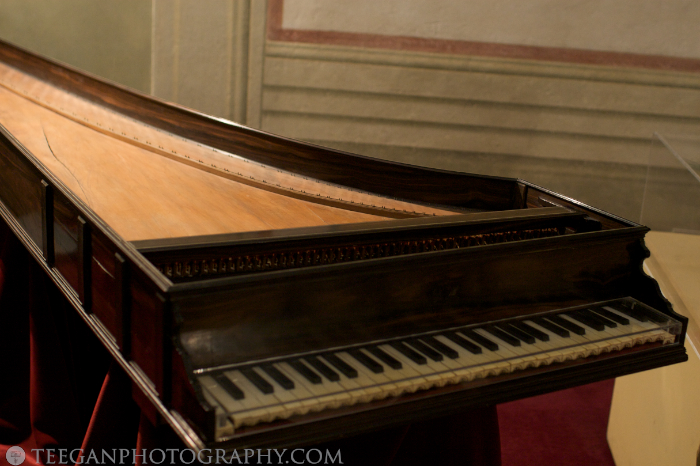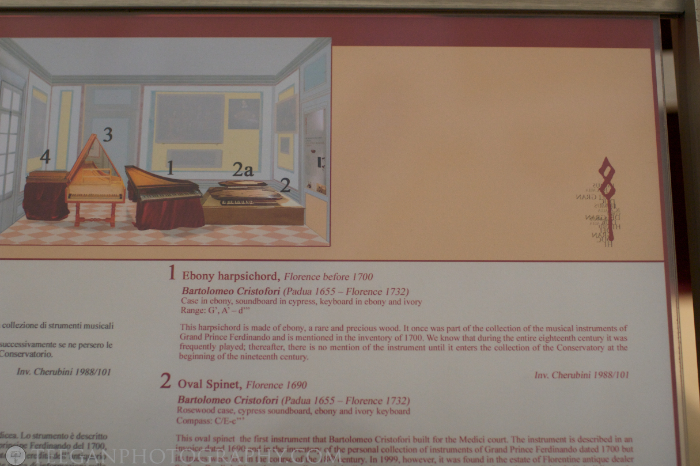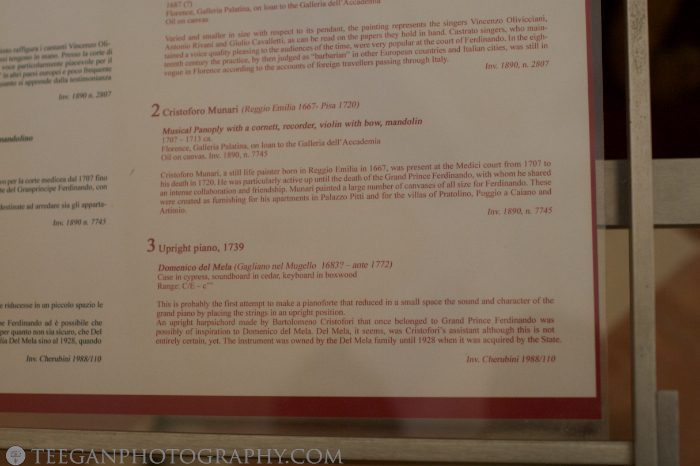 Just so amazing!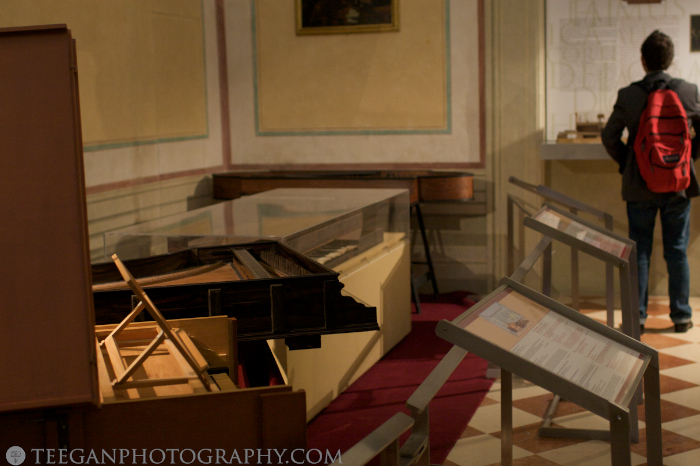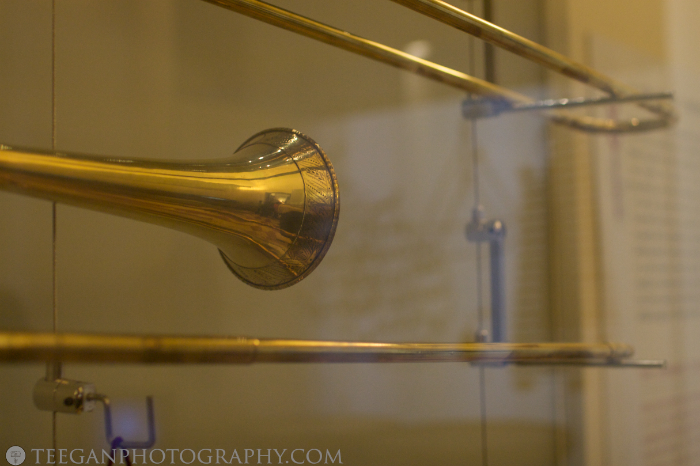 look at the years …. and these were some of the newer instruments …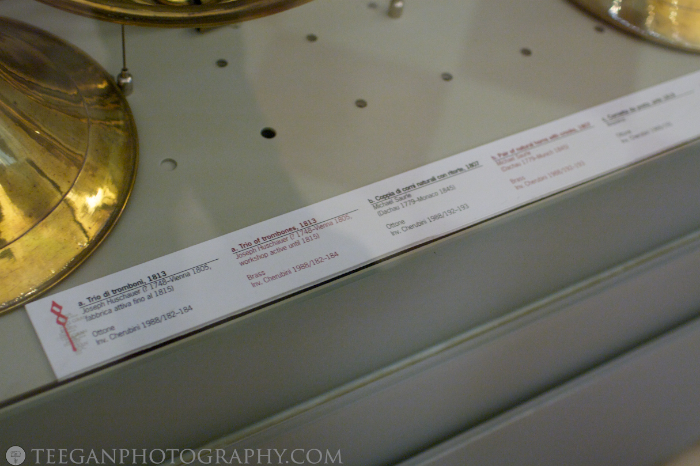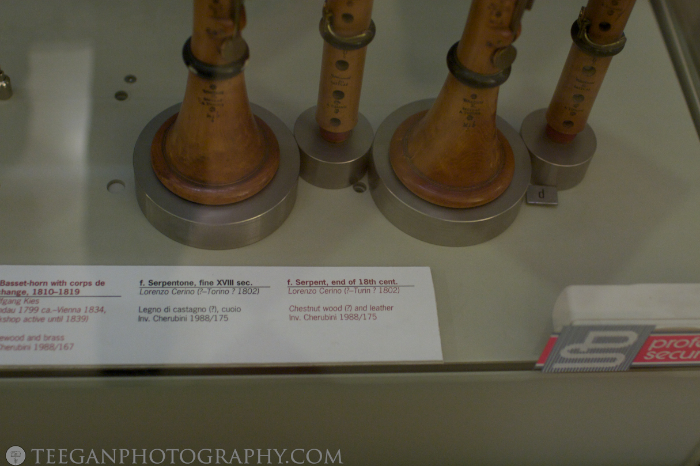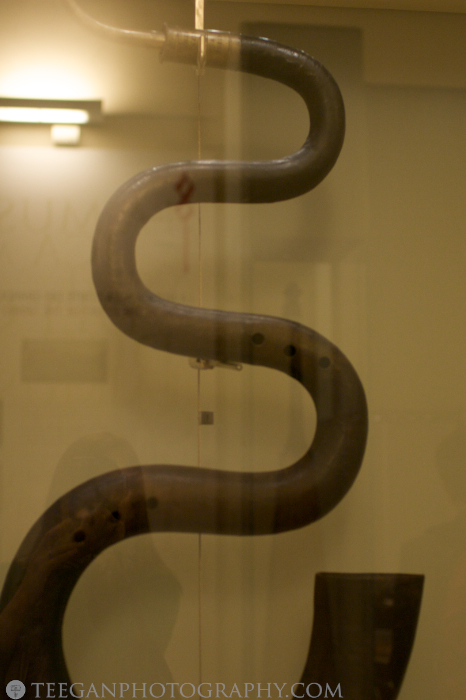 Also at the Accademia, we found this hall of …. well, plaster. All of these busts and statues were basically plaster casts. Rough drafts before the sculpture itself was carved out of more permanent stone ….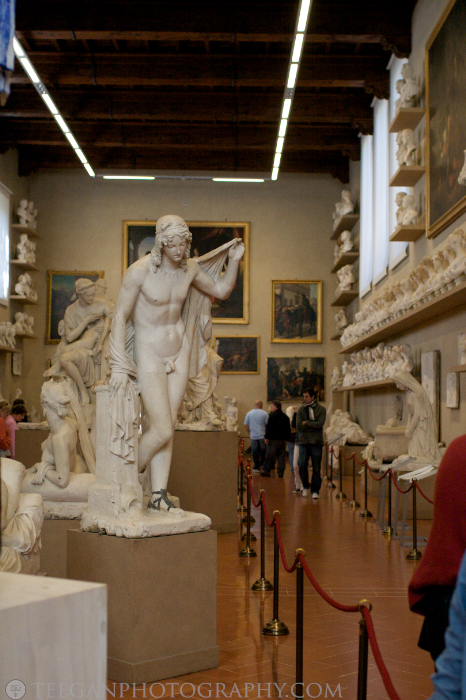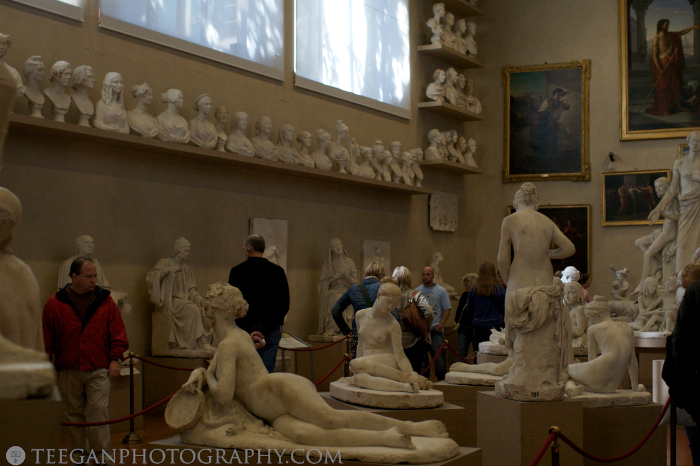 But – the MAIN reason we visited this gallery was to see Michelangelo's Prisoners and David …. stay tuned.