Thursday morning – we had about 1/2 day in Florence to do touristy things before catching our train back to Rome.
Leisurely breakfast at the B&B. We *technically* checked out, but were able to keep our bags there AND keep the keys ….. so, yea. They're pretty lenient on that sort of thing

As we were heading out for the day, the bride and groom had just woken up and were eating, while getting directions to their day excursion.
I found out later they didn't end up going, but instead the B&B hosts made Angela and Devo dinner. As in homemade Italian food – more than they could possibly eat. It sounded amazing …. . But that's a post for Angela to do.
Planned our 1/2 day in Florence – luckily you can walk everywhere, so we kind of just walked in the general direction of the church I wanted to visit.
When Miranda was globe-trotting last summer, she visited Florence and "stumbled upon" Dante's house. …. when Andrew found out he was super excited, so we wedged into our plans a meander to that side of town.
Check out the teeny tiny streets of Florence … so cute! And a little bitty car parked on a sidewalk (2nd photo down).
I tell ya – visiting Europe REALLY makes me want a SMART car …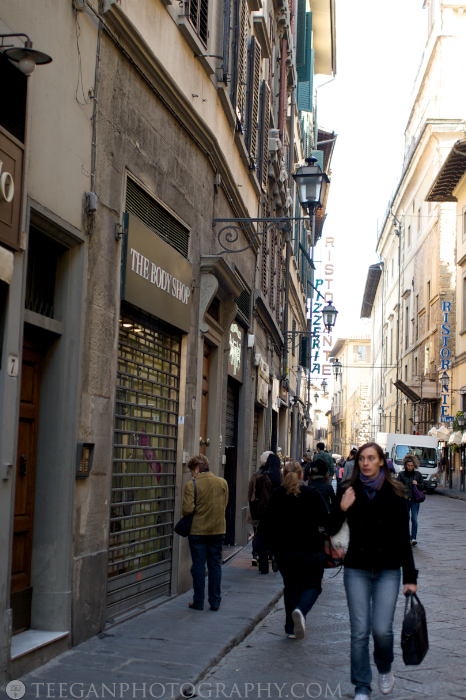 This is how we found Dante's house …. I knew from the map we were *roughly* in the neighborhood. But it's so hard to tell which of these little alleyways are actual streets on the map, and which are just alleys. They kind of all look the same to me.
But then we stopped at an ATM to get euros, and saw this little street/guidepost, pointing us through the archway.
Lucky that sign was there.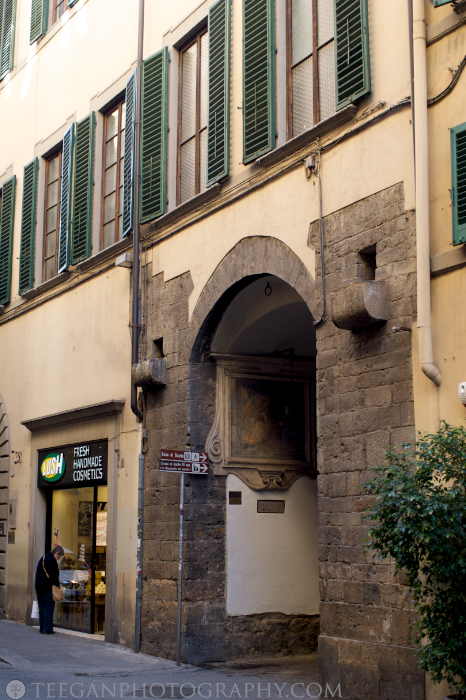 This is the street that was through the archway … narrow. With a church on the left, and Dante's house on the end on the right …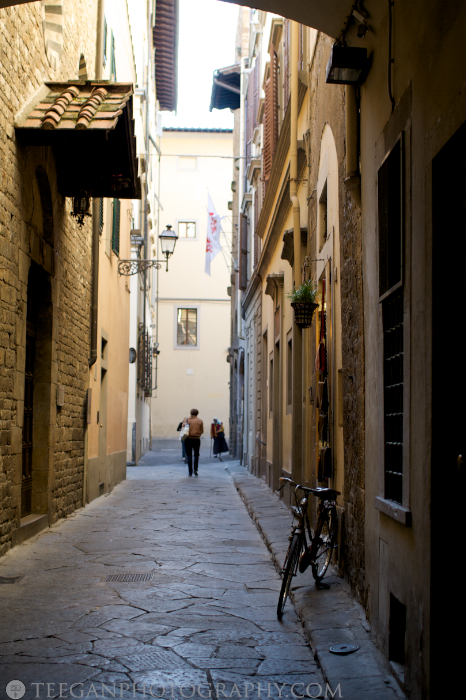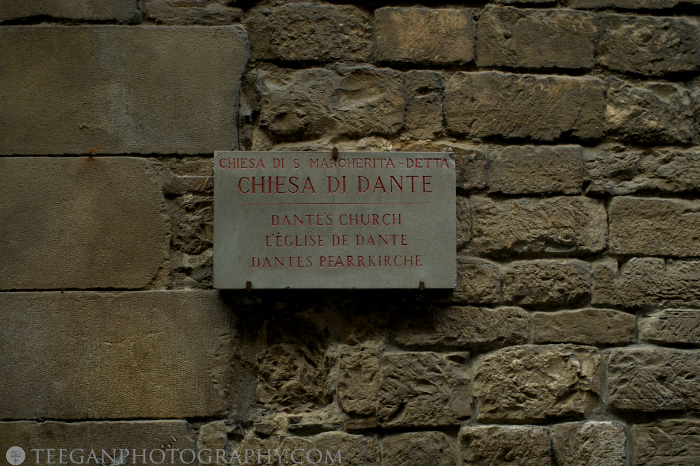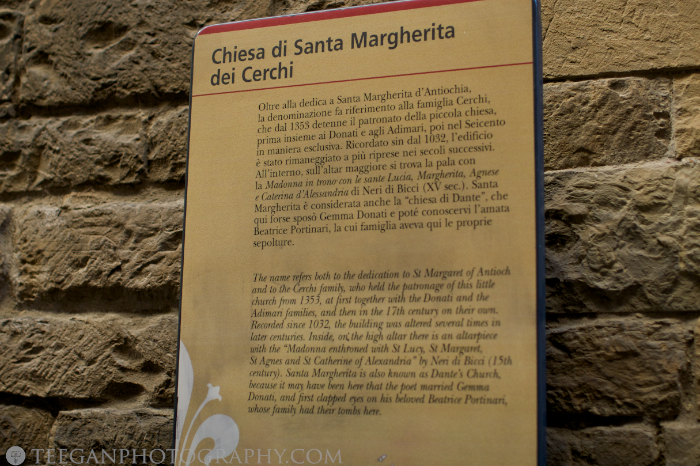 A look inside the door (below)
We did NOT go inside. It was really interesting to see the location (and the church nearby) but
From Rick Steves:
Dante's house – actually a copy built near his house – reopened after a lengthy restoration, but is painfully lacking in artifacts, many of which were destroyed by a fire while in storage. The reopening releases Dante fans from the Purgatorio of waiting, but falls short of Paradiso. The house's only valuable offering – not worth the entrance fee – is the exhibit of information panels that introduce visitors to the history of Florence within the context of Dante's life.
I think the entrance fee was something around $10 for EACH of us. … not worth it.
But cool to be there. On those streets. Where centuries ago that writer walked. …. so interesting.
Learn more about Dante Aligheri from Wikipedia.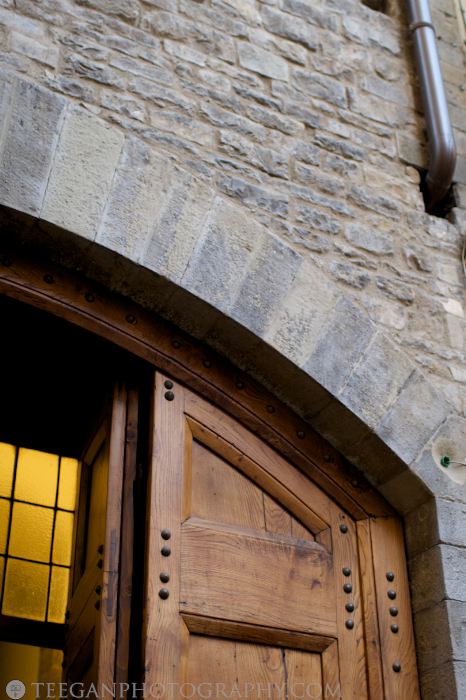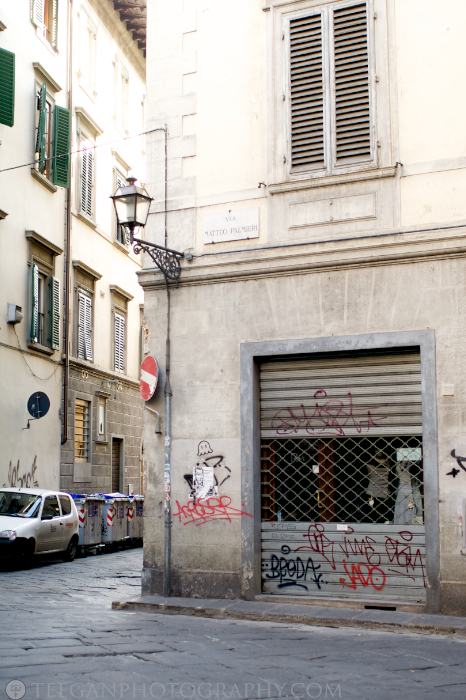 Check out the graffiti'd PacMan ghost above  …. or a cartoon octopus. Who knows.
The streets of Florence are sooo interesting … we made our way to Santa Croce next …