(I know it seems like a long time ago, but when we left off on our Italy trip, it was the middle of Tuesday, we were at Villa Gondi learning how they make olive oil and now wine) ….
Yes, in addition to learning about how they make olive oil, we toured the facilities of how/where they make wine. In Tuscany. Italy.
*swoon*
After learning about the olive oil equipment and steps … we ended up on the ground floor, and Steve opened this (big) door to lead us back to where the grapes start ….
The wine made in this region of Italy/Tuscany is Chianti wine … but wine made here also has to adhere to specific standards to be considered Chianti (and get it on a label). If you want to learn more about the standards Chianti wine must adhere to, visit the Wikipeda article.
But first:
Do you know how they make white wine?
Nope, not with green grapes (although, sometimes). It's with peeled grapes (green and red). The red in red wine comes from processing the grapes with the skin still on.
The image below is one of the contraptions used to process the peeled grapes for white wine. Red wine grapes have to sit for awhile first (to help break down the skin) so they're not processed like this …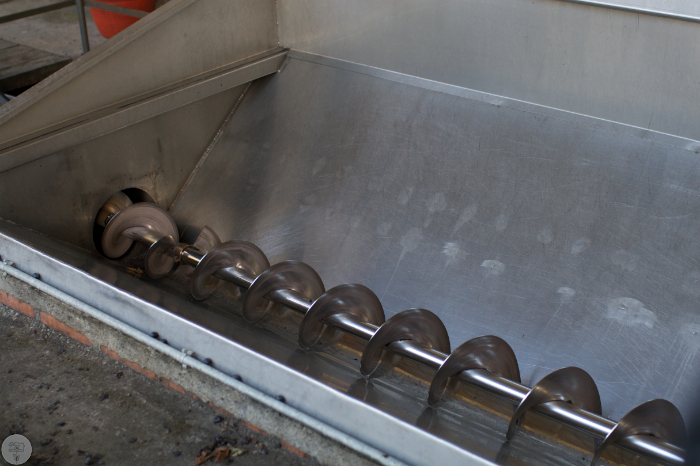 Those vats behind Steve are holding grapes-turning-into-red-wine …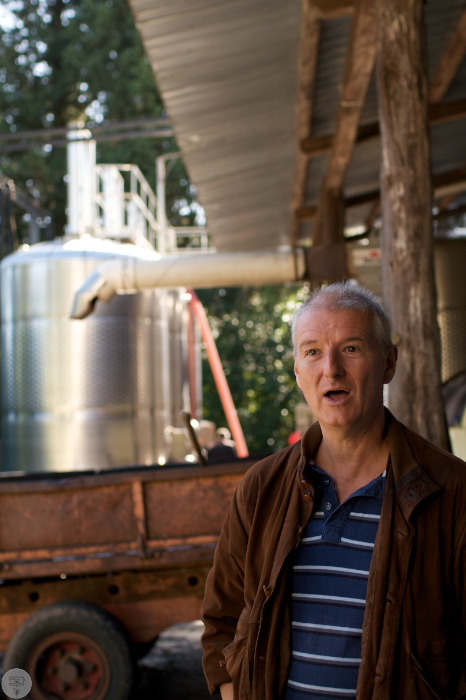 We got to see all the big oak barrels where the red wine is aged …. these big big ones (pictured below) are for (I think) the reserva grade wine (middle of the 3 levels). Smaller barrels are used for gran reserva.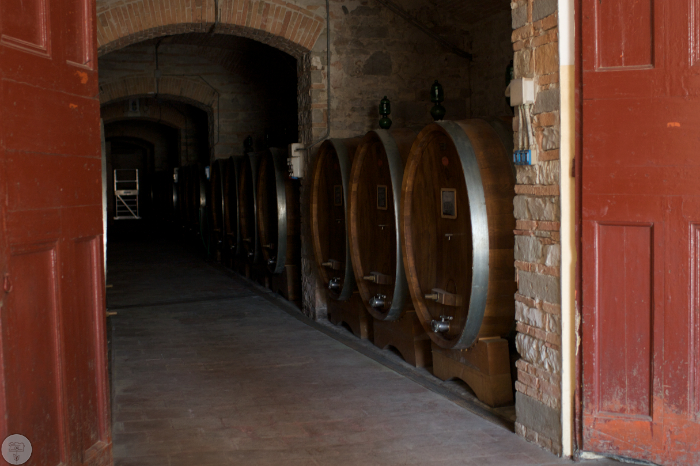 Learn about Chianti Rufina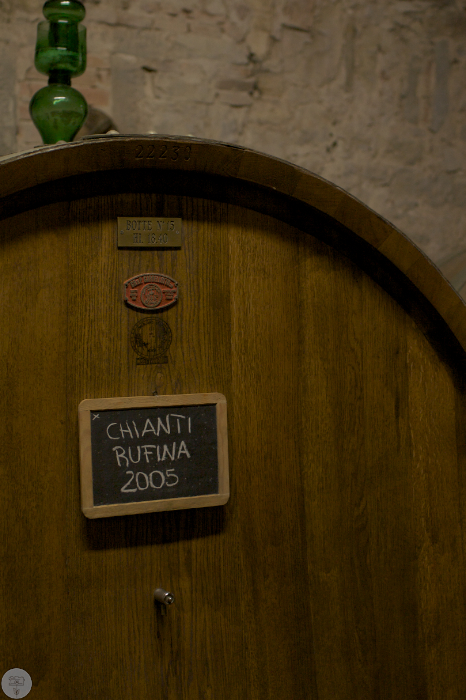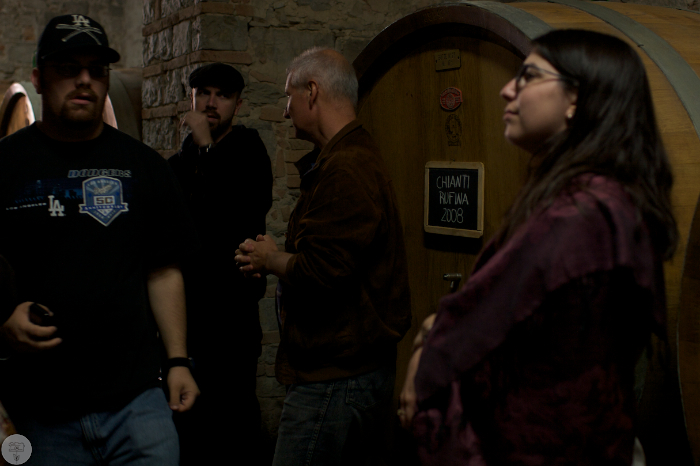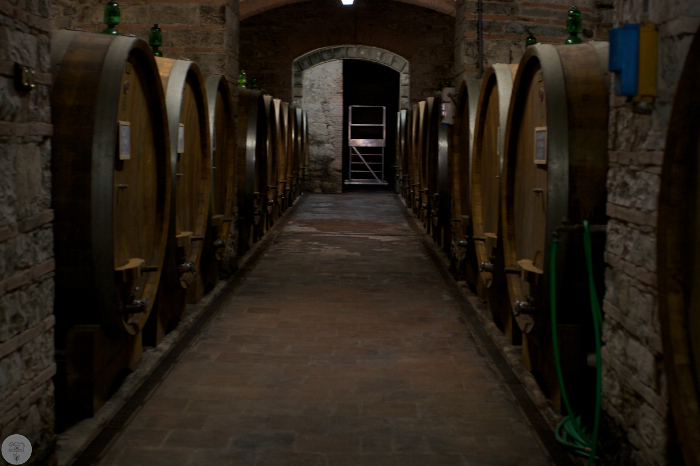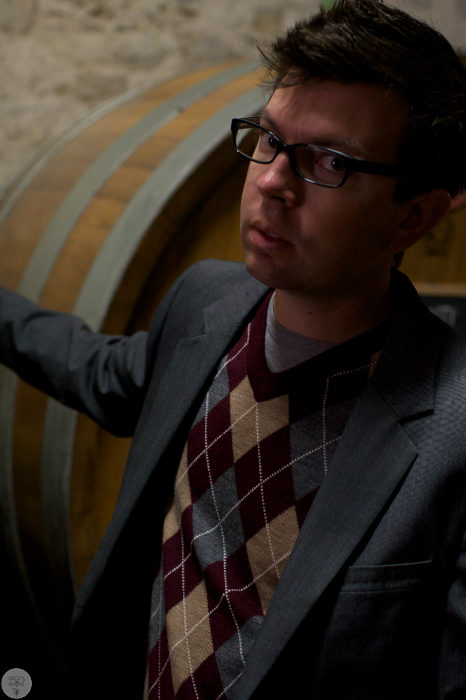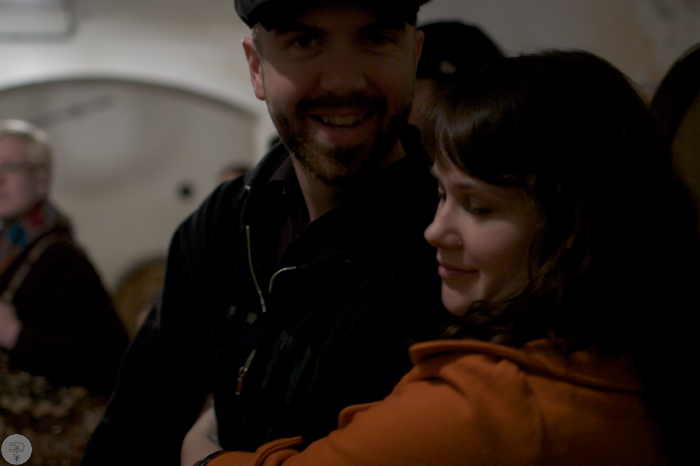 And finally, for a fuller idea of the space, check out the video below that I happened to find on youtube.com …
Even for someone who doesn't drink wine … this was FASCINATING!