The morning of the wedding I woke up and before I showered or got ready for the wedding I decided I wanted to climb Giotto's Tower.  This 270-foot bell tower for Il Duomo has 50 fewer steps than Il Duomo (so that means 413 steps right? I'm too lazy this morning to check my facts) and offers a great veiw of Brunelleschi's Dome.  It was a beautiful morning to spend some time alone and just try to blend in with the crowd, do some people watching and get some great exercise.  The stairs were about as treacherous as climbing the Dome, but this climb was less crowded since it was about 10am or so.
(view of Il Duomo as I'm climbing up the steps.  There were all these tall narrow cut-outs/windows with one vertical crossbar in them, allowing just enough light in to see where you're going.)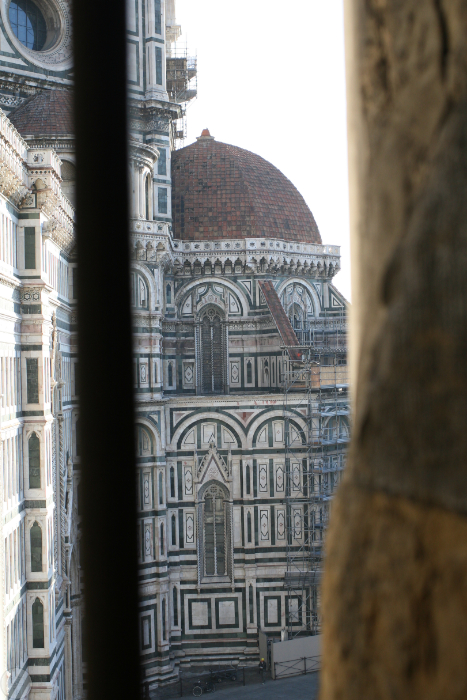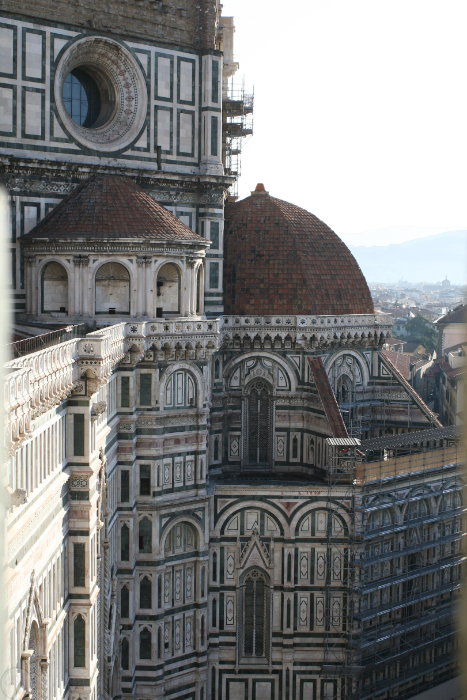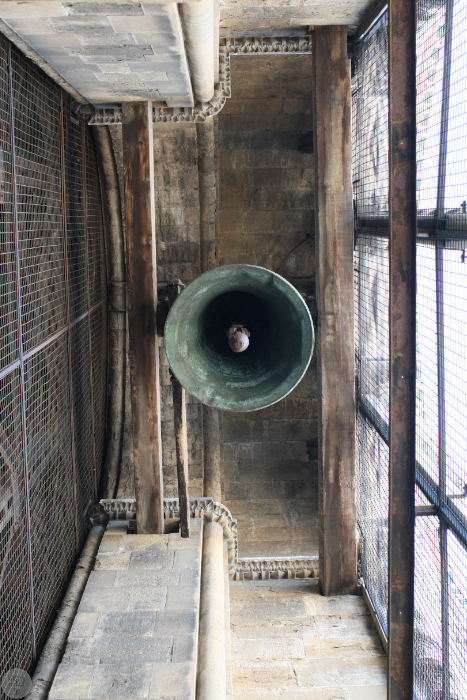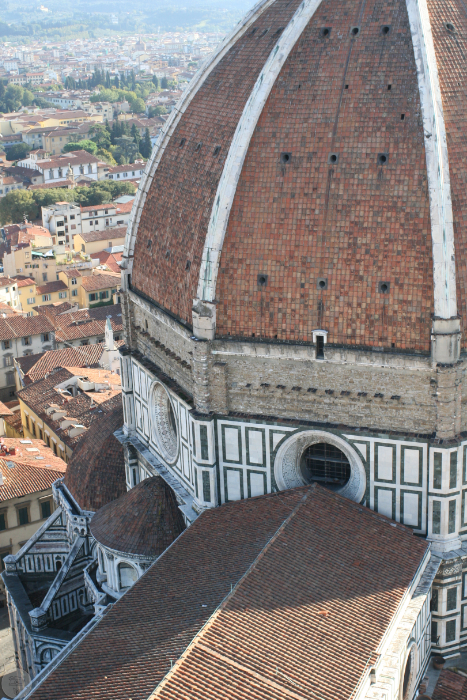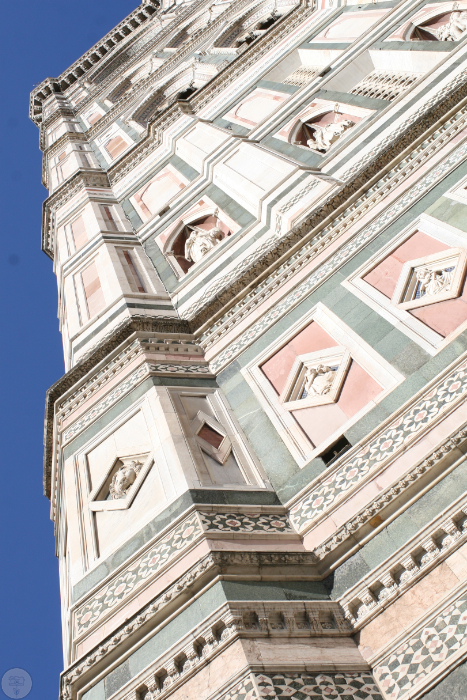 Back on the ground in front of the Dome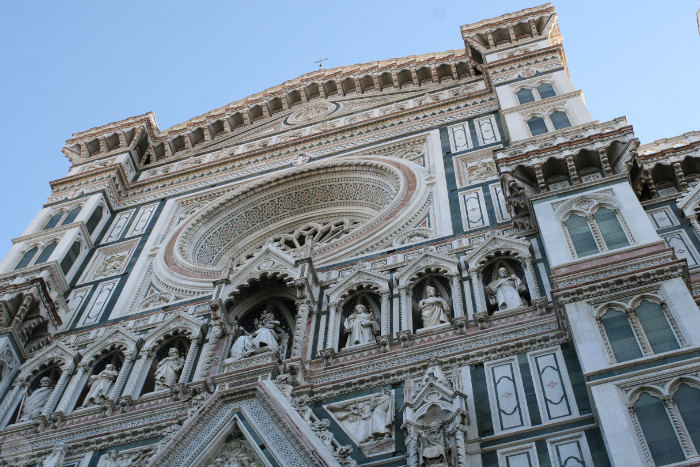 The detail of the artistry and the colors of the marble are amazing.  So beautiful up close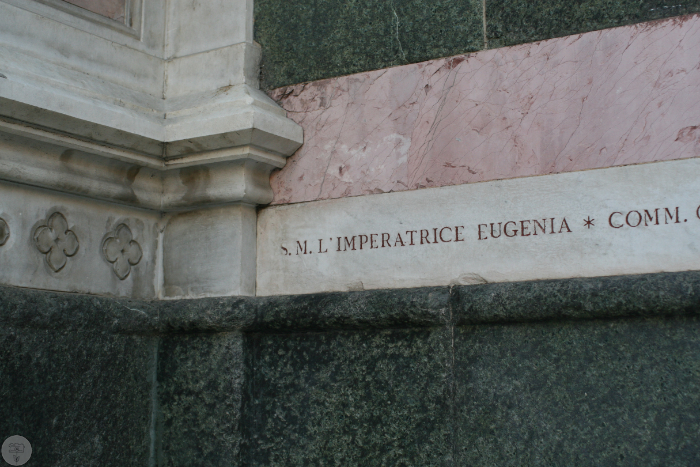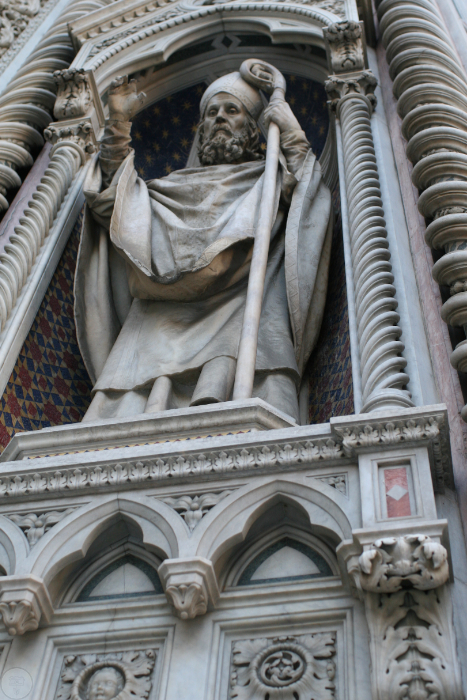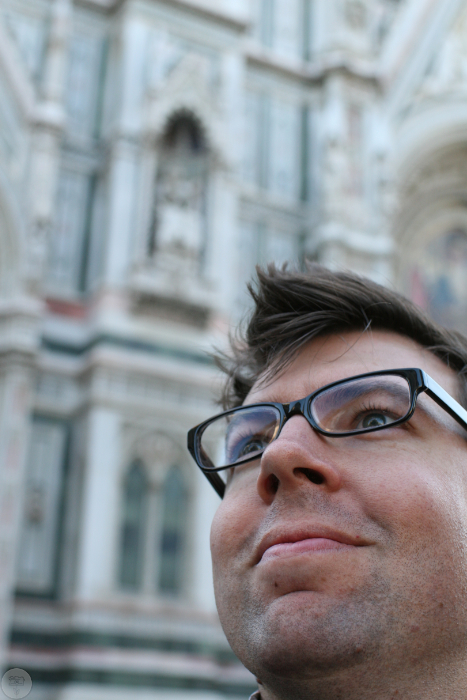 The green Pharmacia cross is on the corner of the street where our B&B was located.  Right across from Il Duomo.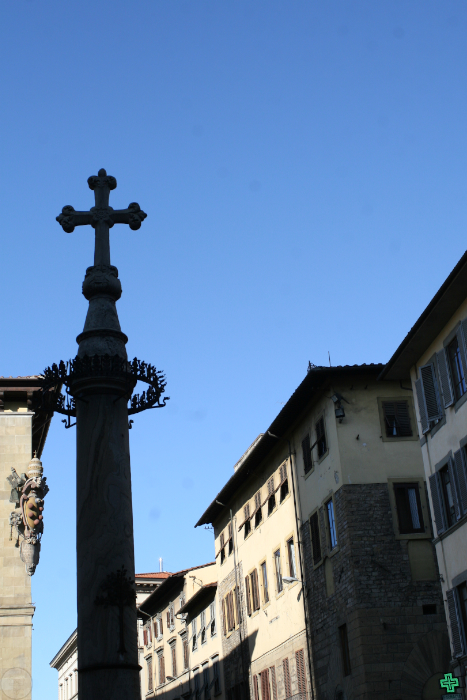 All these pictures were taken by me, that's why quality control seems to have slipped so far down on Those crazy Schuberts this weekend.  oops.