The Tuesday of our week in Italy was for pre-wedding festivities with Angela, Devo and the rest of their guests.
The bride and groom booked us a full day excursion into Tuscany!
We got picked up about 930a in Florence by 2 guys/vans from Accidental Tourist. Steve (an American ex-patriot) and his born-in-Italy 20-something year old son Alessandro.
We all piled in and drove about 45 minutes out into the Tuscan countryside. Andrew and I rode with Alessandro, and he was so good about answering any questions we had about where we were, where we were going and Italy in general. Angela's dad put him through a whole q&a on the police/law-enforcement system in Italy! cute.
If you check out the Accidental Tourist website, they offer several different options for Florence excursions. I highly (highly) recommend you check them out if you ever go to Florence. Angela and Devo have done the cooking class. We did the 'Wine and Snooze' tour ….
First stop of the tour ….. Villa Gondi – an estate in Tuscany where they make olive oil and wine (future posts on each).
The view!!!!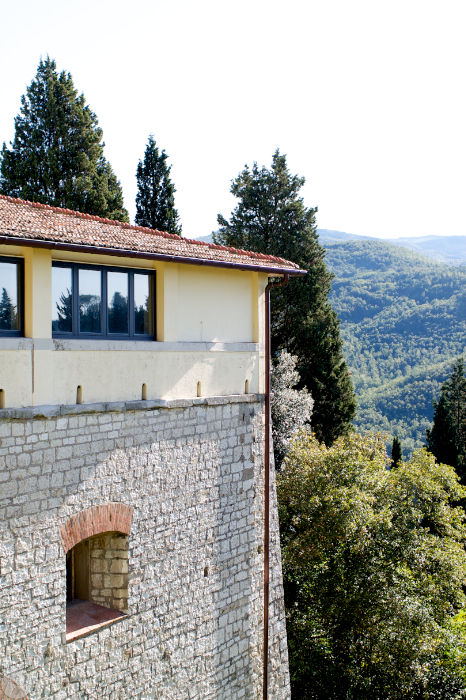 First – Steve brought us to the front yard of this estate – Villa Gondi – and gave us a little bit of its history. He knows all the details. He's a great storyteller.
by the way, this tour is EXACTLY why I need a video or audio recorder. Because there is no way I ca remember everything Steve told us about this estate.
And the website is in Italian.
There are some details available online – about the estate and the wine and the family – but if you want more, I found a video (at the end of this post) taken by a previous Accidental Tourist guest.
Enjoy the view ….