So after a day and a half in Rome, we took the train north (about a 3.5 hour train ride) to arrive in Florence a little after 7p. It was dark, our first time in the city … trying to find our bed and breakfast using a Rick Steves map that was ….less than ideal, shall we say?
Um. Yea, the map that I was looking at didn't have all the streets on it … so for a bit I thought we were lost. Dragging our suitcases down the cobblestone streets.
Oh, by the way, we borrowed a suitcase from Kaitlin and we *think* that those cobblestone streets pulled one of the wheels off her suitcase. It came off somehow. ..
Oops.
Here's part of the Florence map. You can see on the left the train station, and our b&b was on San Lorenzo (or 'B. S. Lor.') by the Duomo … so you can see why I would expect it to be easy. But no. …
Oh well.
Eventually, we found our way into the Duomo square, and found the correct street. Hurrah!
So, by this time we were hungry, tired, thought we were maybe lost and looking for number 9.
As we walked up the street, numbers on both sides (on these cute tiles) … found #9 and it was a store front. Shoe store, I think.
Excellent. Pretty sure we were not staying at a shoe store; did I right the address down wrong? Shoot.
We walked up a little farther and saw #3  …. what? Numbers going backwards?
SO I thought maybe it is supposed to be #19??  We walked a bit farther on …. #11 …. #15 …. #7 ??
So confused.
We FINALLY found another #9 that looked like an apartment building front door, found the buzzer. Hallelujah, we're in the right place.
Found out later … they had recently re-numbered the street but didn't bother to take the old numbers down. True story.
so, just an FYI for when you go to Florence.
So, we got to our b&b, and Angela and Devo were already there …. More on their time in Florence later. …
Our host gave us a tour, gave us the keys, was so pleasant and friendly …. more on the b&b later…
Then it was time for dinner. Angela asked the host if he had a recommendation on where we could go to eat. … And the sweet man (Sabino) actually called his friend's restaurant and made a reservation for us all! Nice.
And that – my friends – is why you never hesitate to talk to the locals when you travel.
The restaurant – called Dante – was in this great building with brick arches inside, and yummy food. Gallery below.
At the Dante:
One of the perks of having an 'in' with the owner …. after we finished our meal, the waiter brought by a 1/2-filled bottle of limoncello and some shot glasses (images above). On the house! Such a fun little highlight. … except that limoncello tastes like gasoline. … but, you know.
After that, all we had to do was find our way back to the b&b ….. walking through Florence at night …. such a gorgeous experience!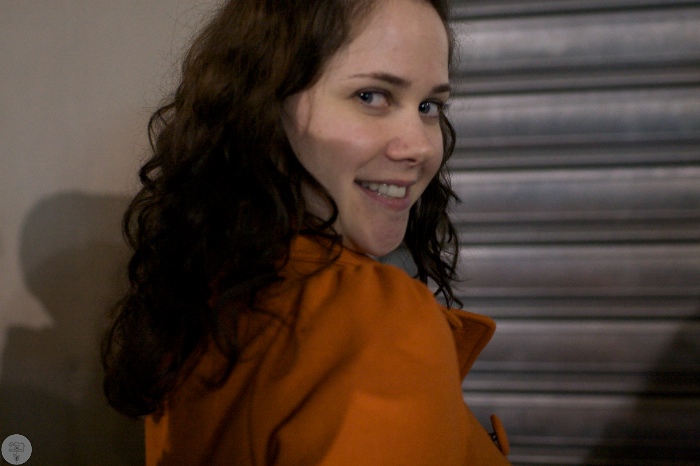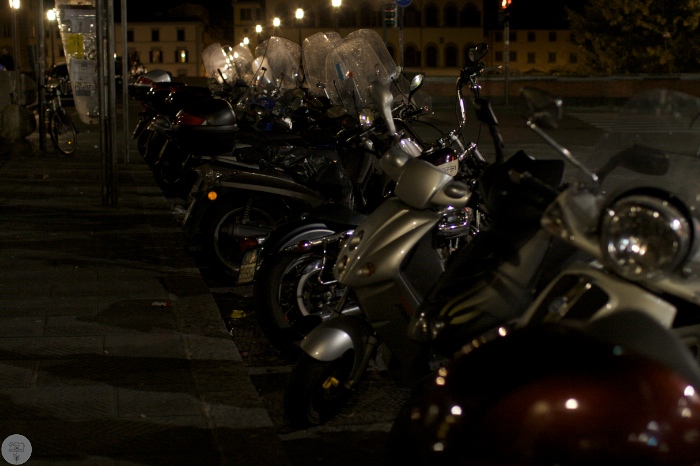 Below – Ponte Vecchio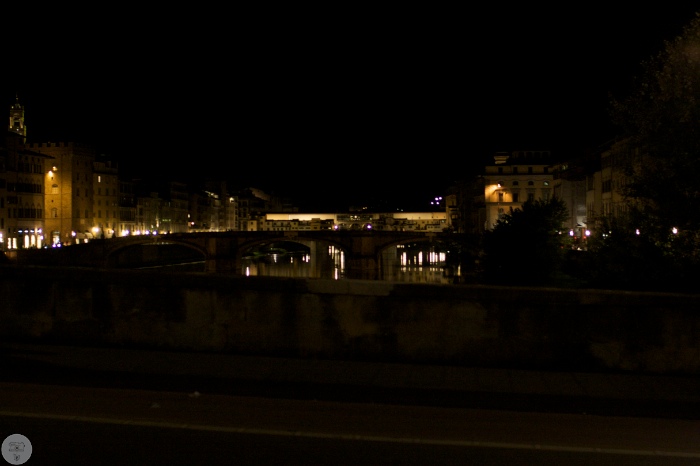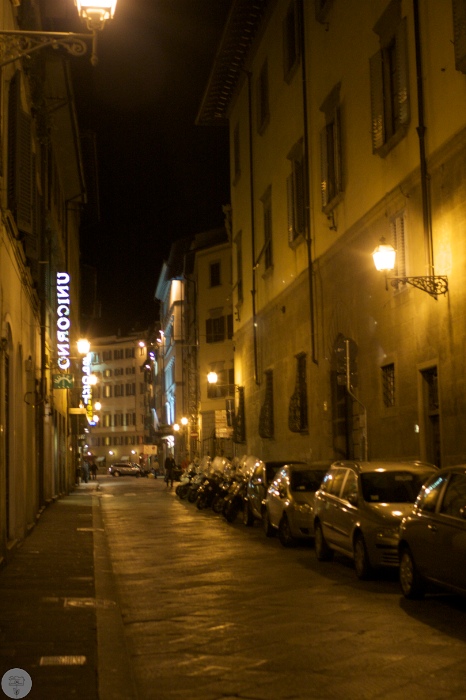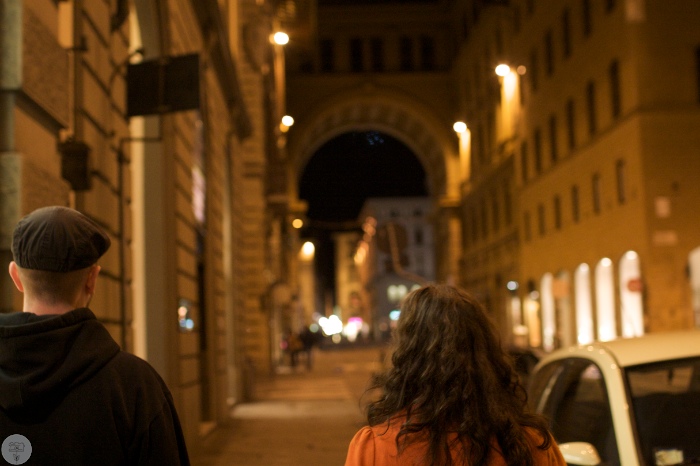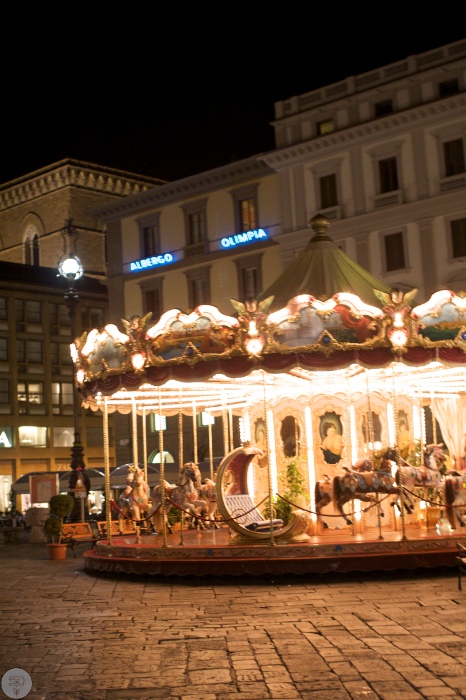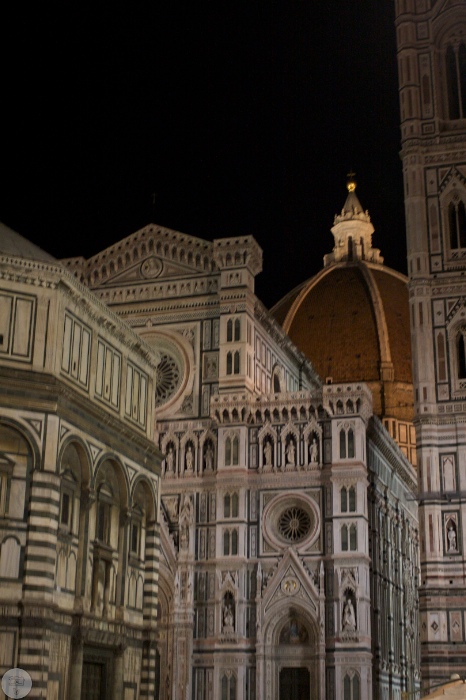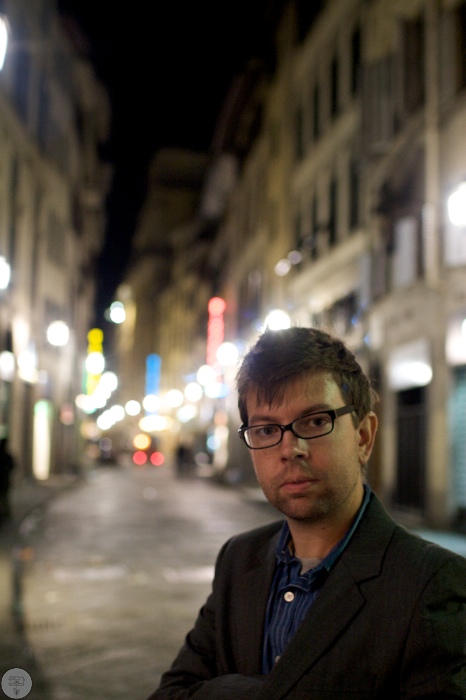 Below: front door to our b&b …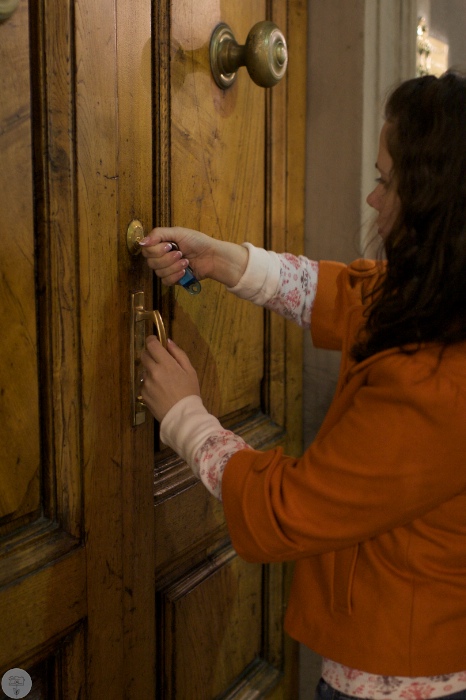 Tomorrow – Tuscany!