I may have mentioned this before, but we love living in Los Angeles …. and now moving down to Tarzana, just a couple blocks from Ventura Blvd, we've had so much fun sampling all the food and other goodies in the area.
Added bonus = Andrew has worked in the area for over a year so he is way ahead of me on what is around.
One of our weekend-lunch-date locations is The Stand on Ventura Blvd – gourmet hot dogs and sausages. It is so close we could ride our bikes there …. except then we'd have to have 2 bikes in the middle of our tiny apartment and I don't think I could handle that.
The Stand is right on Ventura Blvd, with this lovely vintage-y store front facing the street …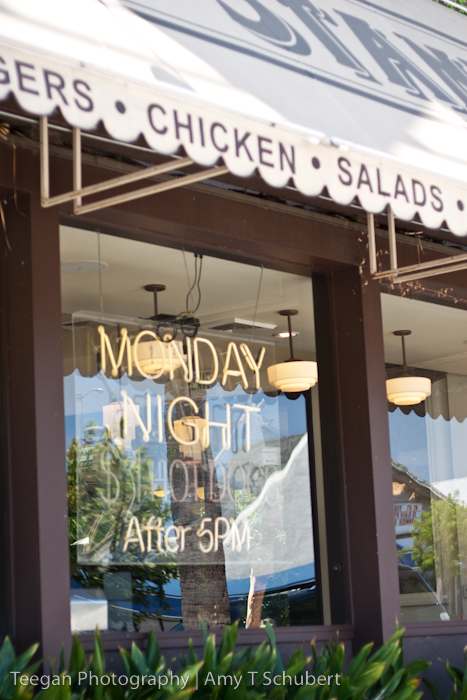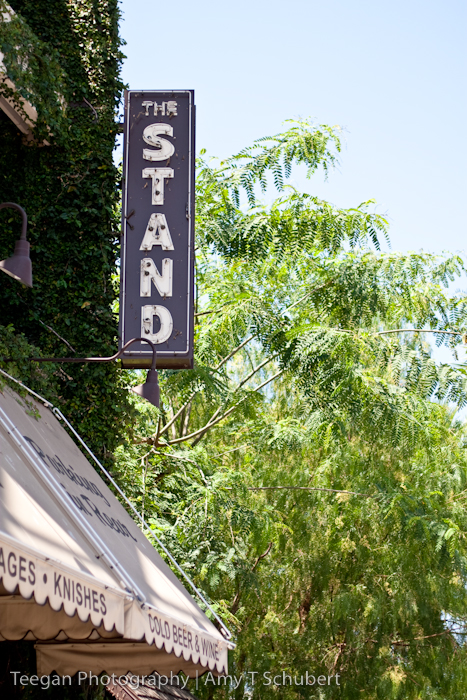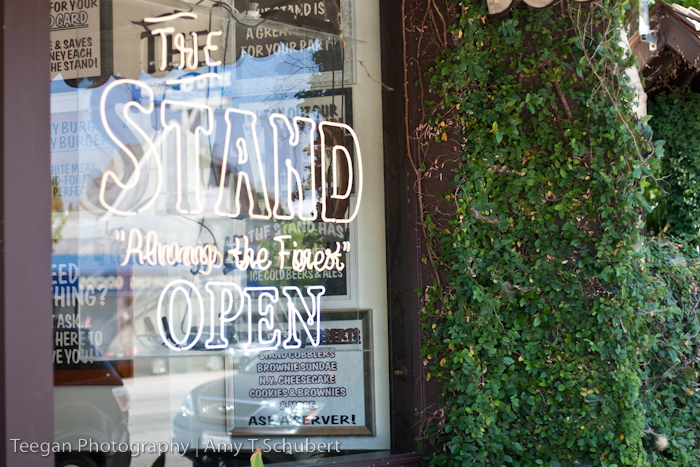 And you walk in through these garden gates. It's such a fantastic entrance – so unique and made me love this restaurant right away.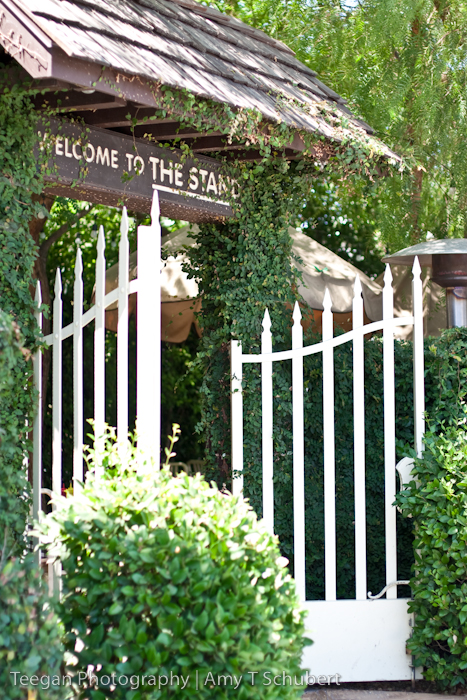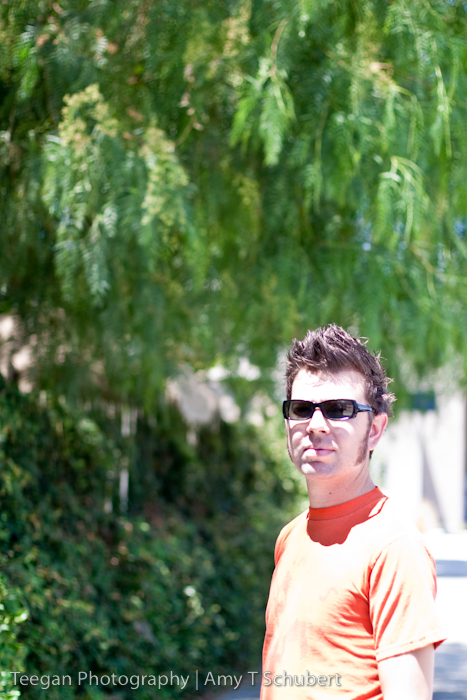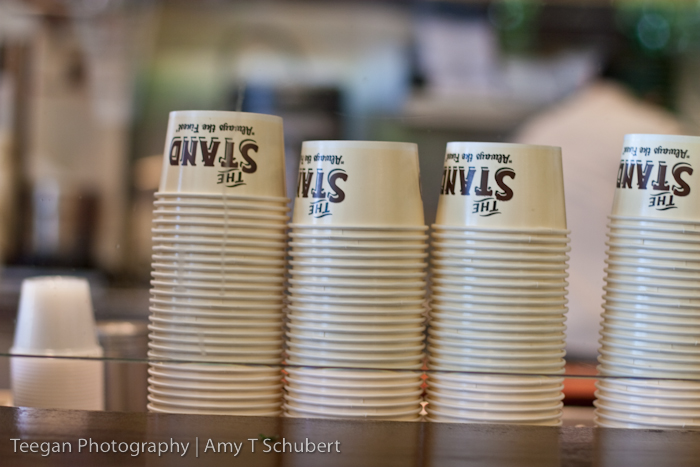 The menu – not complicated but still plenty of options. So far, I have had the Spicy Polish and the Chili Dog. Next time, maybe the Downtown L.A. or just a plain Stand Dog with deli mustard. See? Plenty of options …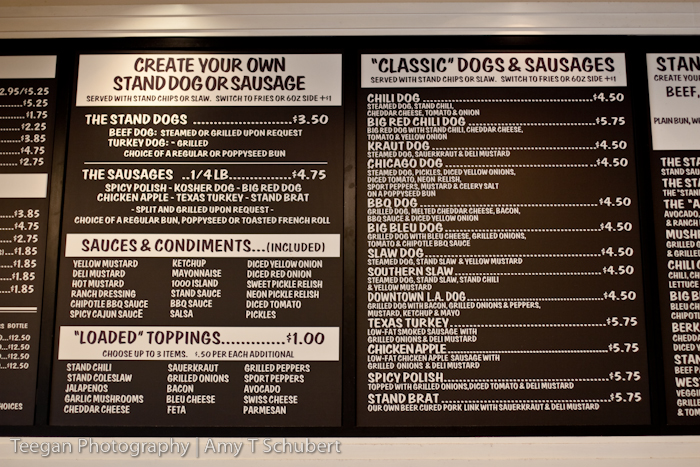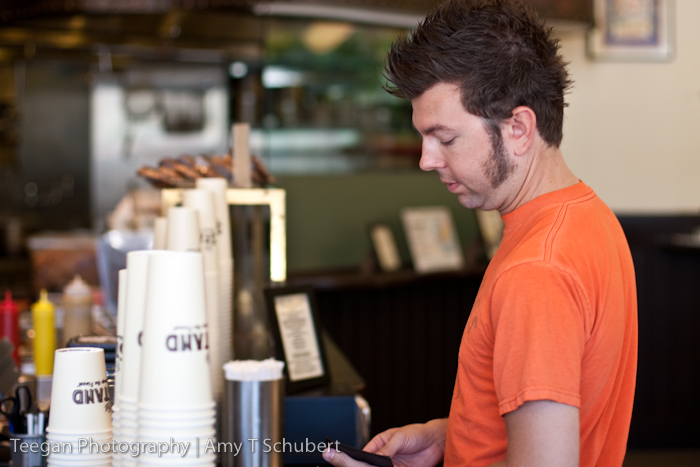 I love the decor …. what is this, Art Deco? I'm not much of a decor-fiend so I have no idea what you would call this style … but I love it.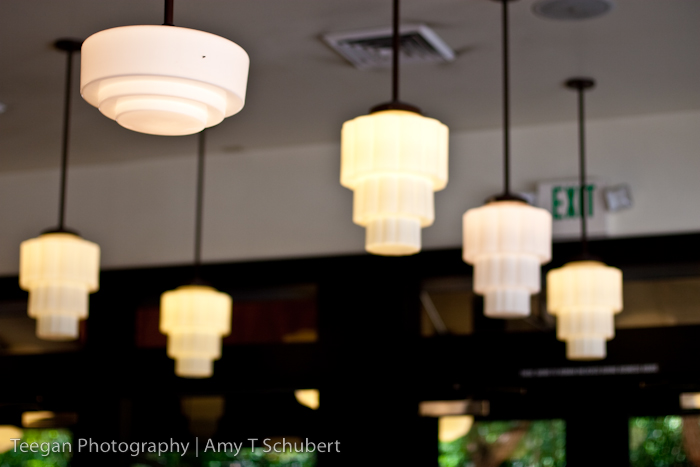 In addition to indoor seating and patio seating, they also have this lovely garden-y area with available seating – and Thursday and Sunday nights they also have live jazz outdoors here! We really need to make a point to come back some night when there's music. I LOVE live Jazz music.
It's all shaded so plenty cool to sit outside, even in the summer. There are enough foliage to block out the bulk of the street sounds from Ventura Blvd (on the right side of the image below) … I love this whole location for lunching …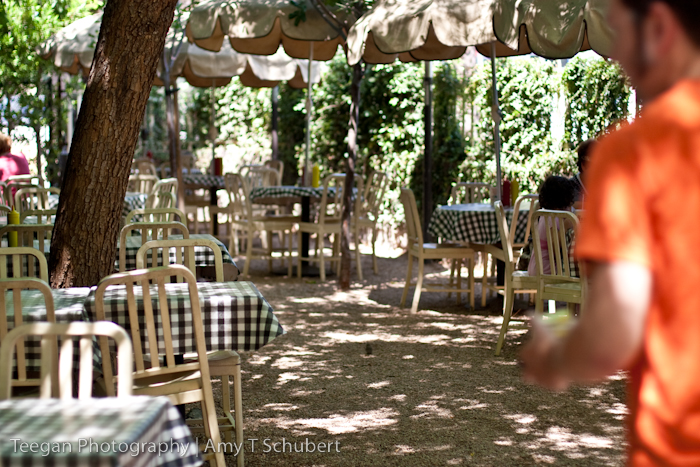 Plus deli pickles?
fave. …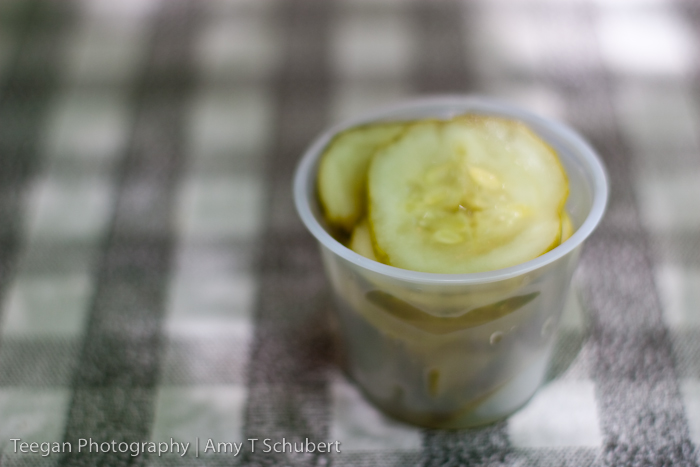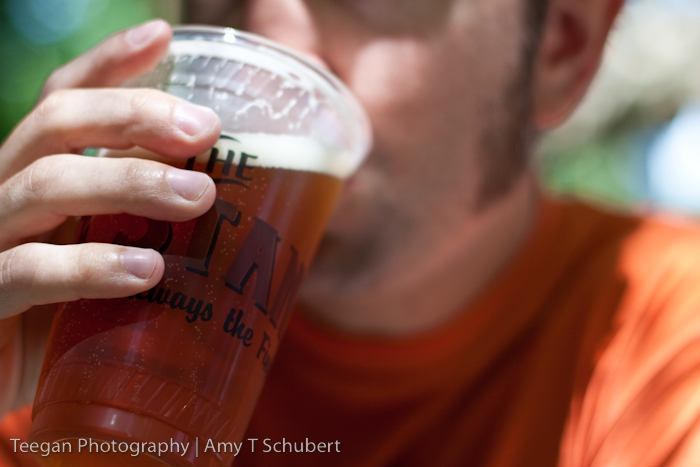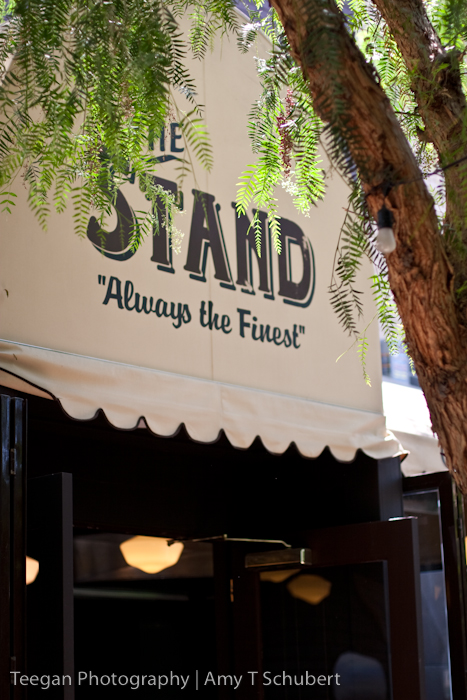 Hot dog + Ice Cold Beer = Heaven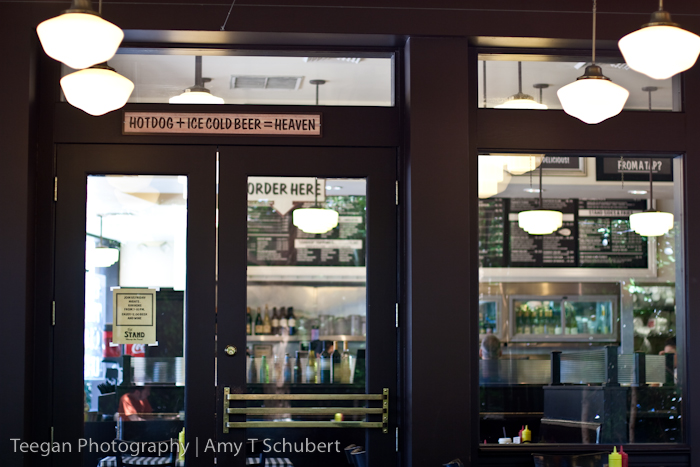 The Spicy Polish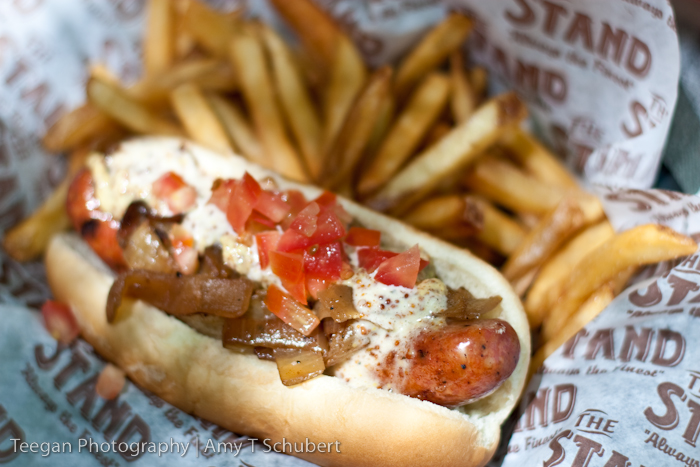 The Chili Dog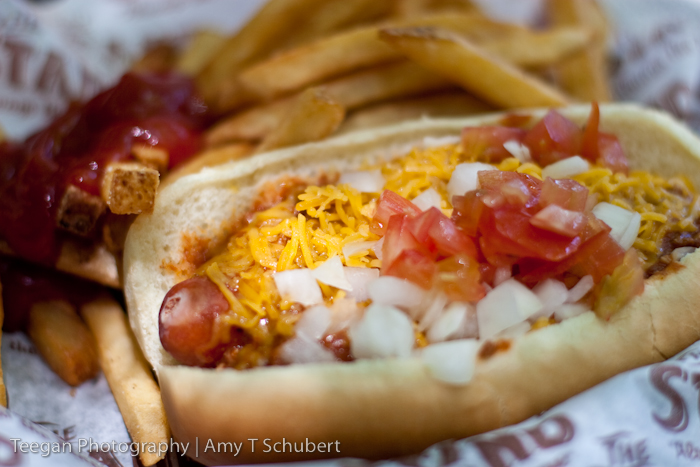 SO! Next time you come to visit, make sure you let us know if you want to hit up The Stand, because we are happy to take you there. Especially since there are so many more things on the menu we want try!