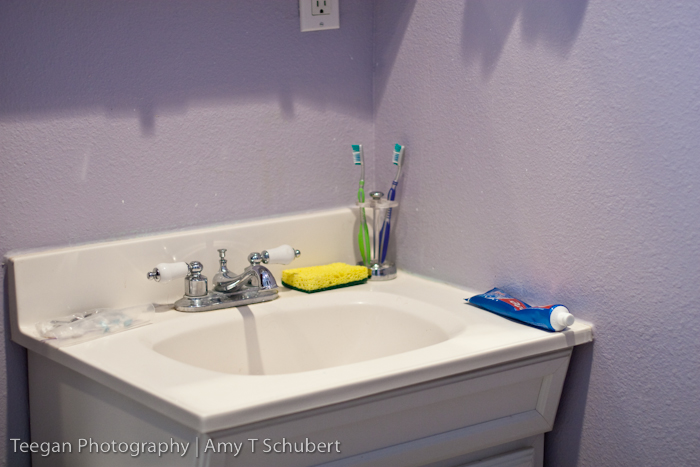 The bathroom of our new apartment is the only real color … there's a beige/nondescript cream color in the rest of the apartment, but this lavendar is so much more cheery ….
This place so small compared to past bathrooms in our past homes. For whatever reason, the sink is stuck back in the corner, so Andrew and I can't really brush our teeth together ("Teeth Brushing Party" is what Andrew calls it) …
Because we don't exactly have a linen closet, we keep our towels in this over-the-toilet, glass front shelving unit. Luckily, don't need to have all of our towels unpacked, since we can't really have overnight guests …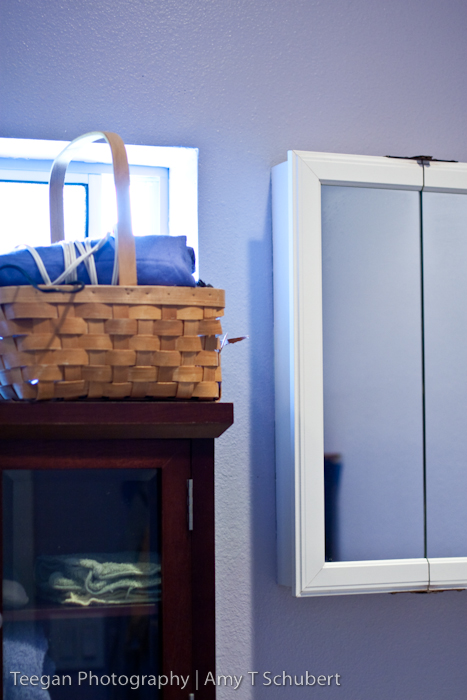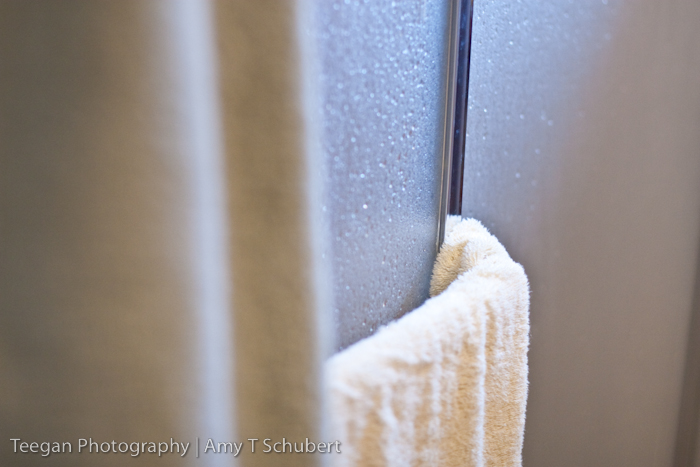 Just inside the door to the right we have this tower unit for more storage. I think it was originally intended for a kitchen, because there are spots to hang wine glasses (upside down) and store wine bottles …  But it works for the little odds and ends that you need for a bathroom (extra razors, hand lotion, etc).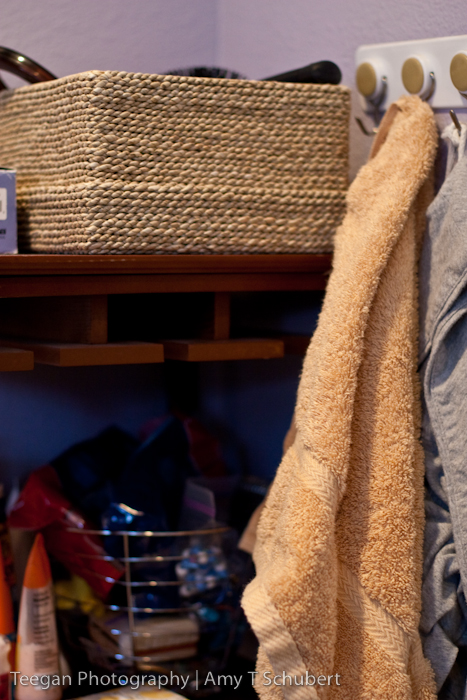 We have a couple bathroom rugs that we use … but in this floor space in pretty much means that the tile is nearly completely covered by rug. I don't mind. ….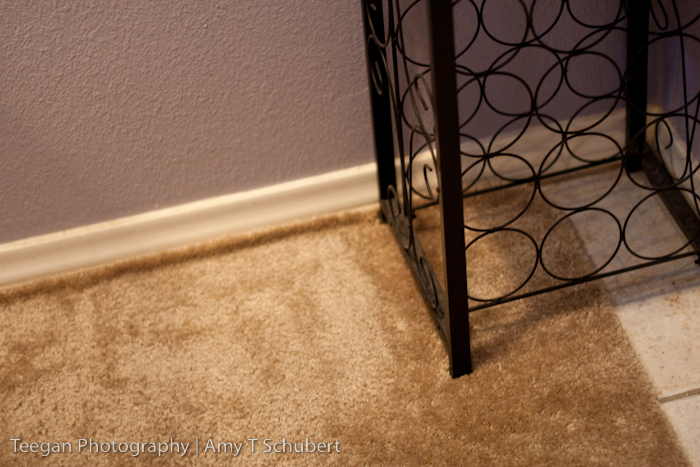 The only mirror in the whole apartment is the one above the sink. But it's so high above the sink that I can pretty much only see what I look like from the shoulders up. It's a good thing we're not shorter! And a good thing I don't buy new clothes all that often and need to see how they look.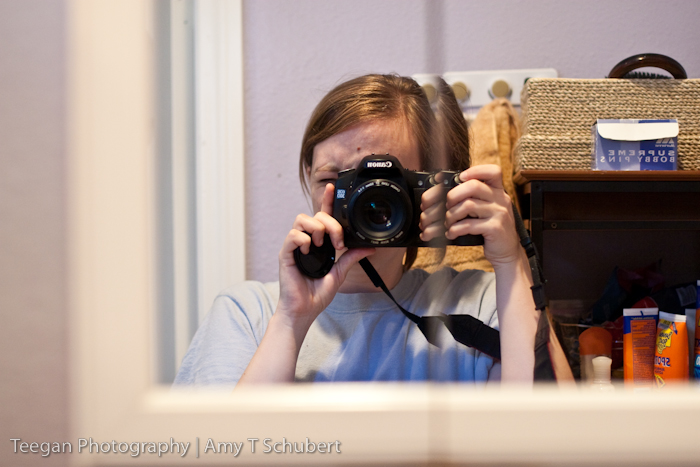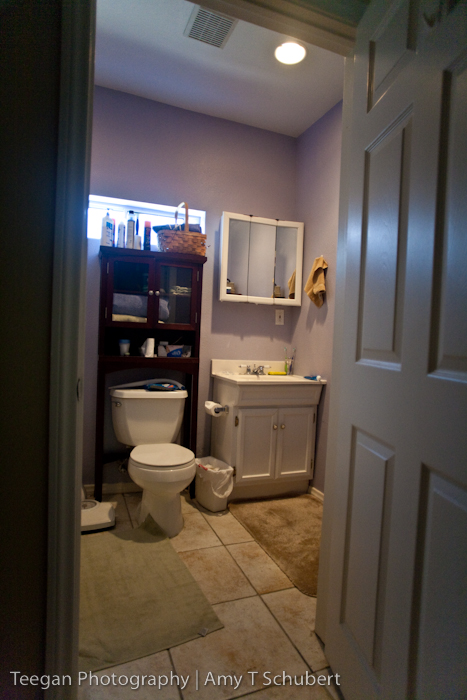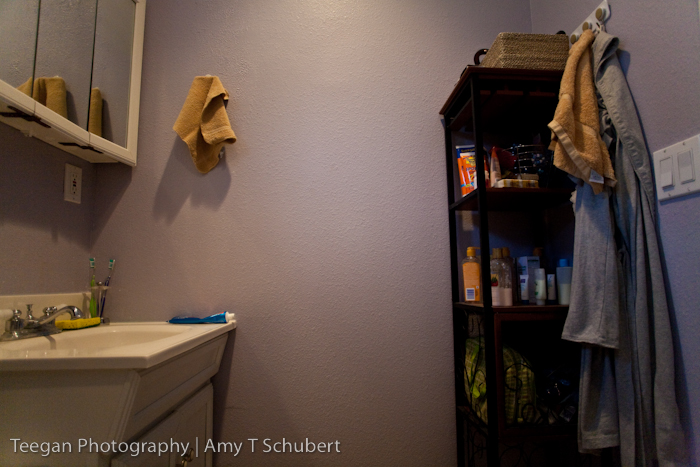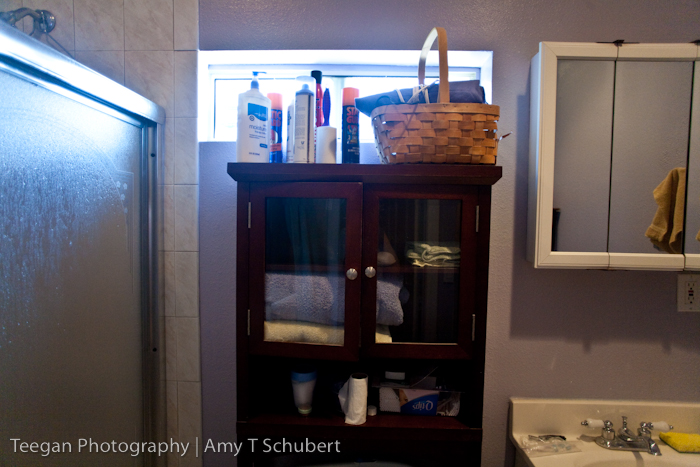 That probably gives you a good idea.
Cluttered like all the rest of our home. Too many things in too small a space.
The shower water doesn't always stay hot. The toilet water runs all the time. The window above the toilet faces the east and shines light into my face every morning if I have forgotten to close the bathroom door.
But it's not too bad.