Remember when I told you that I get help plan a wedding? Well – not only do I get to help with Kaitlin and Joe's wedding, but she actually asked me to be her maid-of-honor! …. I can't tell you how blessed I feel by being in this Schubert family…
Secret: I suspected she *might* ask me to be in her wedding, but I NEVER thought she'd ask me to be her maid-of-honor. I almost cried when she asked me. True story. Don't tell her.
Her other bridesmaids are all girls from school – 4 girls that Kaitlin spent almost a month studying abroad in Ireland with. One of them even moved to an apartment in the same complex! They're all super cute, and the ones I have met so far are both fun and sweet .. .
A week or so ago, I drove down to Long Beach to spend the day with Kaitlin and 3 of the girls to go looking for her perfect wedding venue … . Kaitlin had about 5 or 6 venues on her list (for Saturday, and then another 8 or so for later in the week). In addition to the venues she had already looked at elsewhere.
Sidenote: I really love weddings. Really really. I feel so honored to be included in weddings ….
One of the things that made the day so easy was that Kaitlin had already found a venue that fell in her price range and that she really really liked. So of the places we saw Saturday – some of them we were able to eliminate right off the bat with out wasting anytime, just by comparing them to the location she already liked.
Here is all-but-one of the bridesmaids – you'll likely be seeing a lot of us over the next year+
From right to left: Jenny, Jackie, Kaitlin, Nicole, me (photo by Joe in Katie's living room)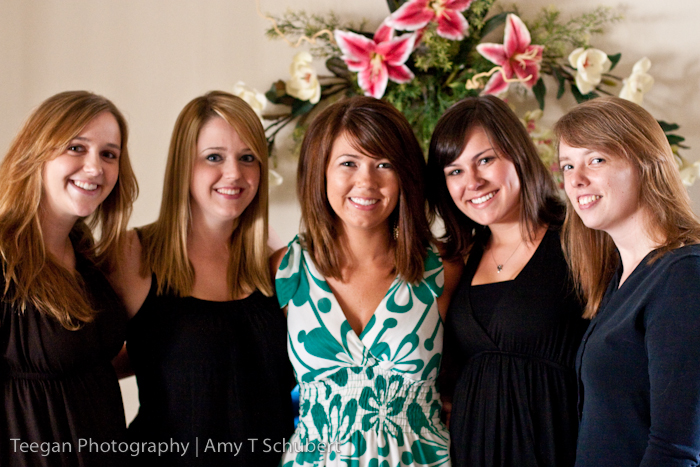 First stop – McDonald's for some breakfast and iced coffee. This was my first real experience with McDonald's coffee … gotta say, not much different from Starbucks (both too strong for me) and not all that much cheaper.
I'll stick w/ coffee from home any day …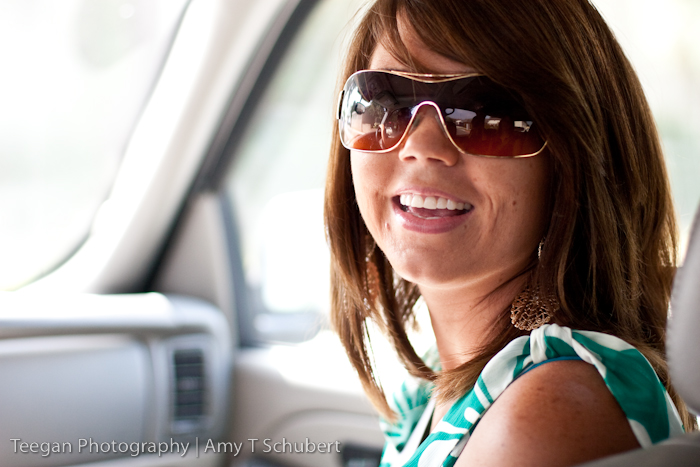 Stopped by a couple venues in the morning … including one that looked like a hole in the wall and smelled like fish.
Then spent a good 20-30 min trying to find parking in Balboa (finally gave up and valeted it) … before we stopped in at another ocean-side wedding venue to check it out …
There was an event going on at the time, but we were able to just get a quick glance around the corner to get an idea of the room/set-up. Just after we got there, we happened to run into one of the coordinators for the venue, who gave us a bunch of info and showed us the other venue room (she was setting it up for an event for that night).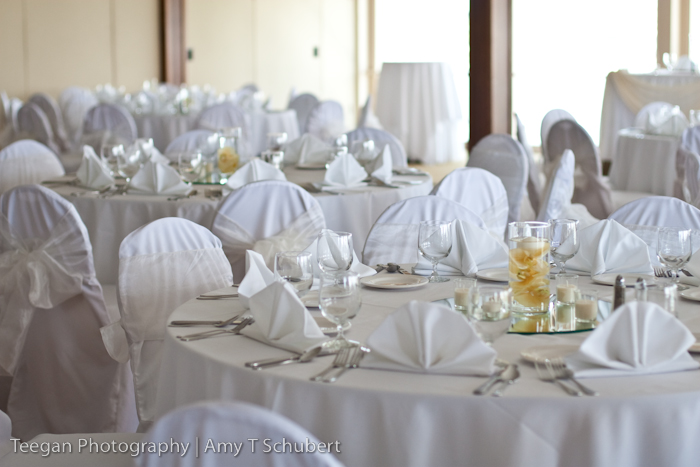 This is the view from the event room … love it. Can you imagine at sunset? ….. mmmm ….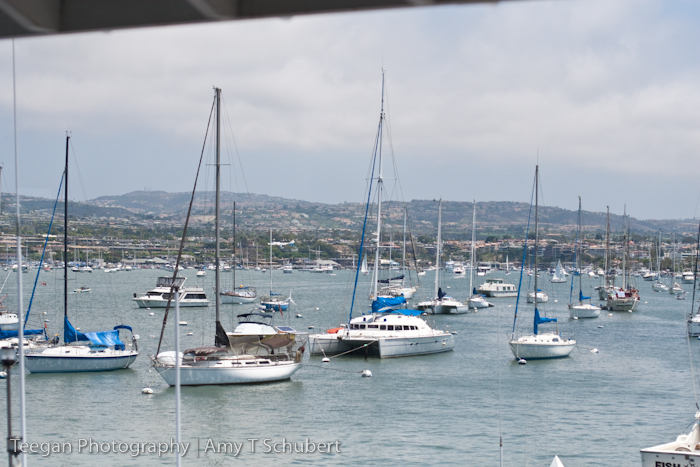 For Kaitlin: centerpiece idea. The wedding coordinator told us those were just silk orchids purchased from Michael's or similar and simply pulled off the stem before placing in the vase. These would probably look gorgeous with some real color in the flowers …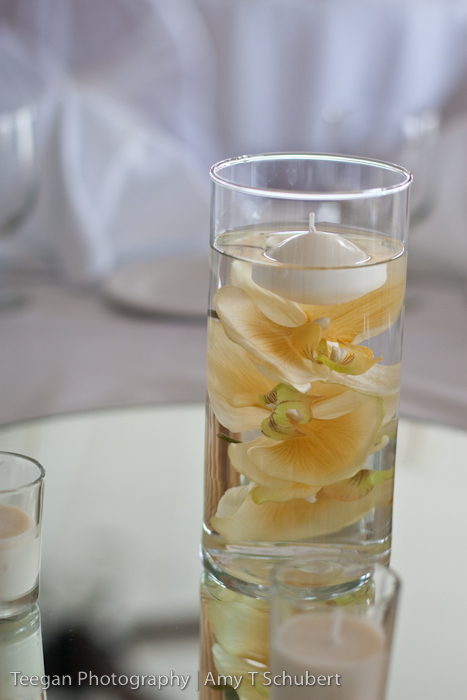 Next: lunchtime. Where 4 of the 5 of us ordered Diet Coke. The waiter was probably mocking us in the back, but that's ok. He tried to flirt with us (a table of 5 girls), too, and Katie joked she was going to make Nicole a shirt that says "I'm the 'Single' bridesmaid" ….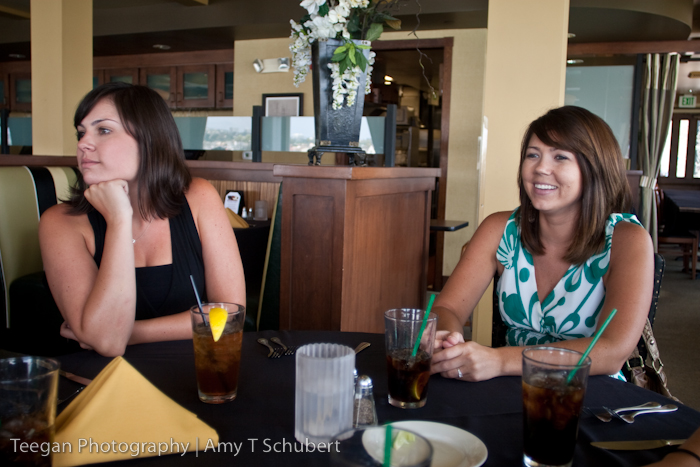 One of the next venues we checked out was super cute and I'd love to go back to the area for a portrait session or lunch or something …. but for Kaitlin's wedding it was just a bit ….. casual. Too bad.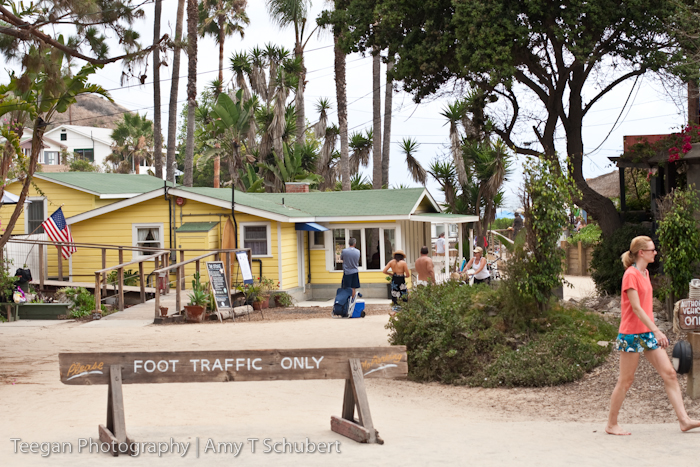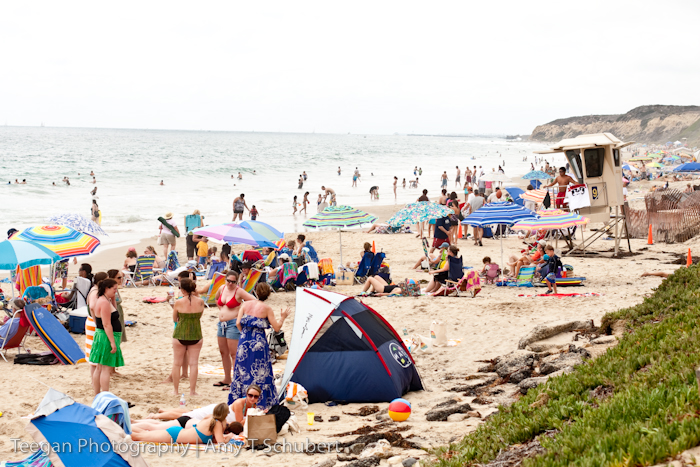 Photo by Katie: Nicole, me and Jenny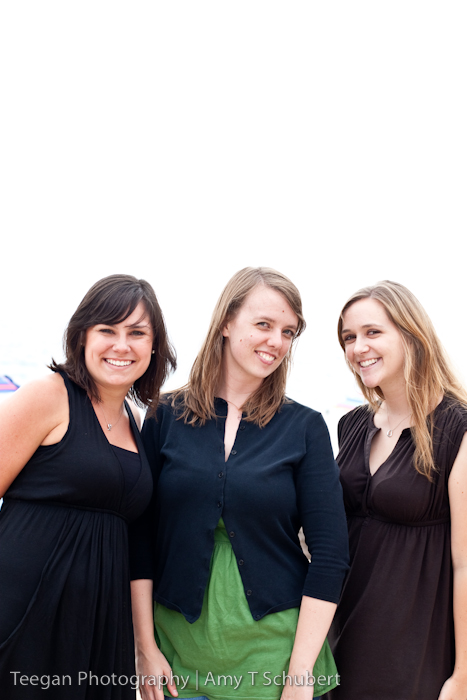 Katie and Jenny and one of the other venue stops … .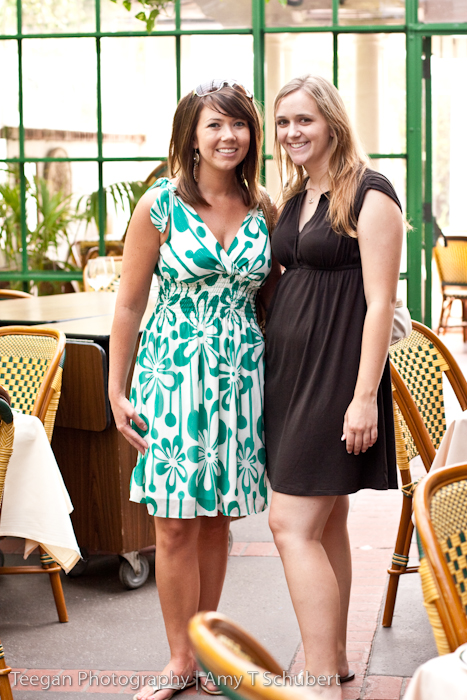 I kind of love bathroom mirror self-portraits … especially with that awesome wallpaper behind me. …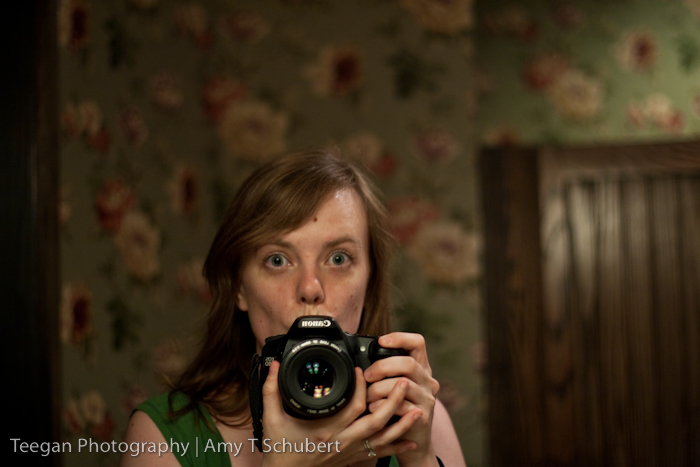 By the end of the day we were all feeling a bit discouraged … after looking at 5 venues (and driving straight past another because it was obviously out of the budget) we had not yet come across anything that was both nice AND in the budget …. Which, really was OK since Katie already had another option, but still made the day feel a bit like a waste.
Until we got to SeaCliff Country Club.
At the time of this post, Katie still hasn't made any decision on her venue. And, frankly, I'm not even sure that she's done looking at venues, but as of this Saturday afternoon, SeaCiff Country Club definitely felt like a real possibility.
When we walked in, without an appointment, one of the event coordinators (Whitney, maybe) was 100% available to give us a tour, price rundown and answer any questions right away. I liked her a lot.
And her dress.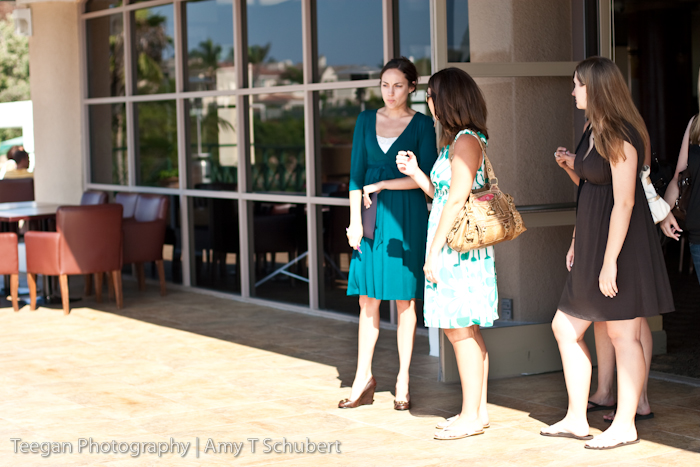 The ceremony would be out on the back terrace overlooking the (oh-so-green) golf course….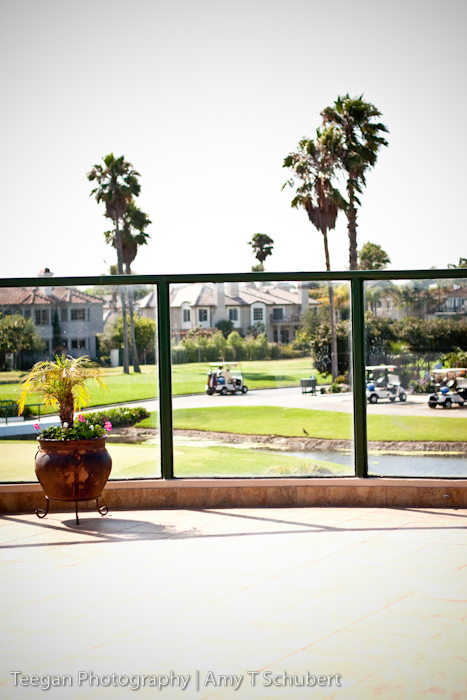 One of the 2 options for the reception (I like the not-the-same-as-every-other-wedding rectangular tables)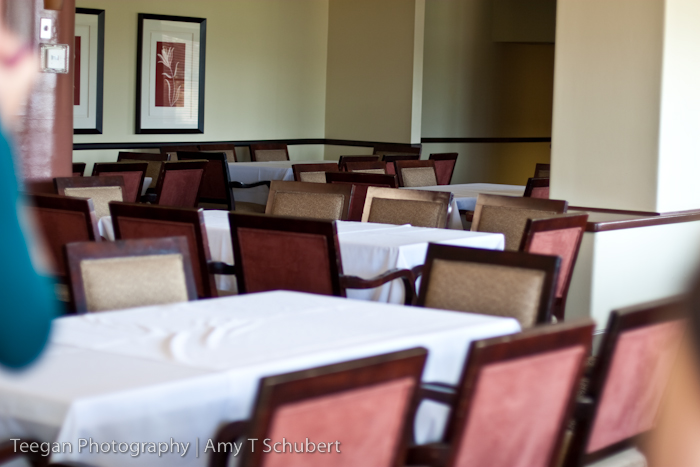 The other option for receptions …  much (much) bigger room (w/ a little terrace to one side)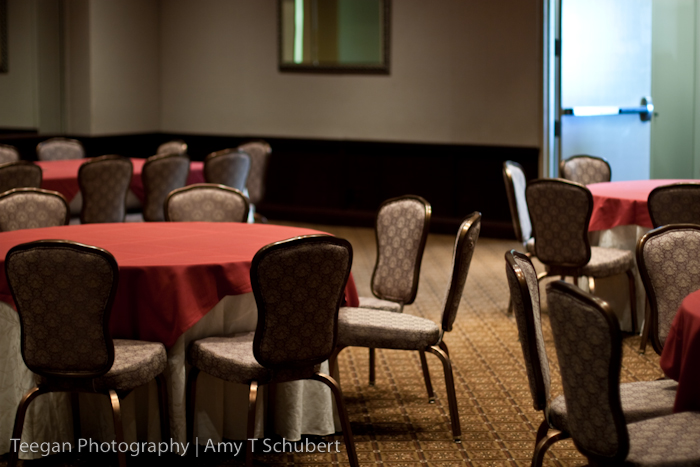 Seriously with the self-portraits. …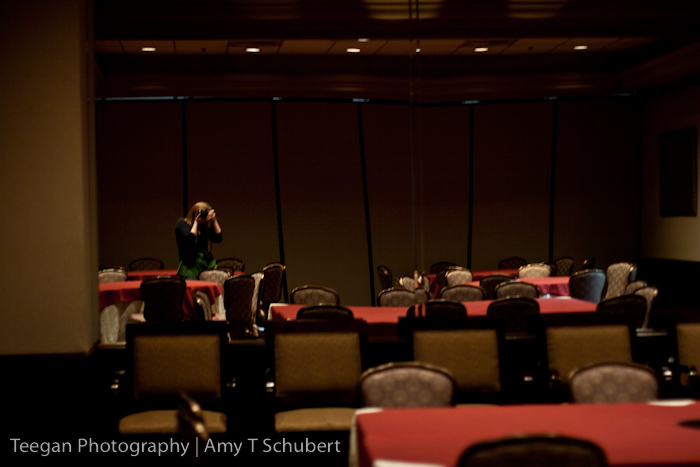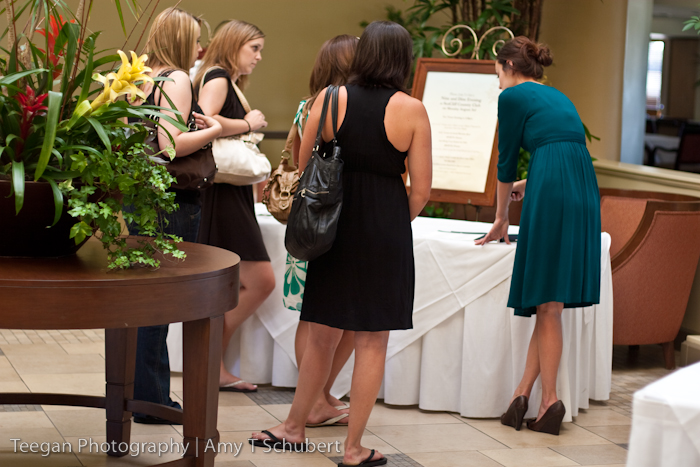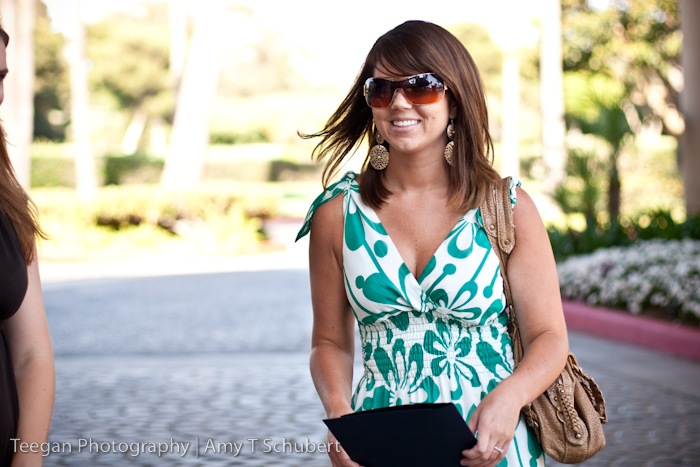 I can't wait to do some more wedding planning. … Kate is in Idaho right now (I'll see her soon!) and will be home in about a week … and then some more venue hunting, maybe … figuring out if she (we) can afford the awesome photographer I've been dreaming of for her … do some DIY projects, etc …
Don't worry, I'll keep y'all posted …