Last Thursday, a week ago, Andrew and I hopped on a plane bright and early and flew up to Idaho for his cousin's wedding …..
We actually flew into the Spokane, WA airport (it's just about 45 min from the town where Andrew's grandparents live in northern Idaho) … and I don't know if it was the time of year, or if it always looks like this in that part of the country, but we had lovely, luxurious clouds the whole time we were in town: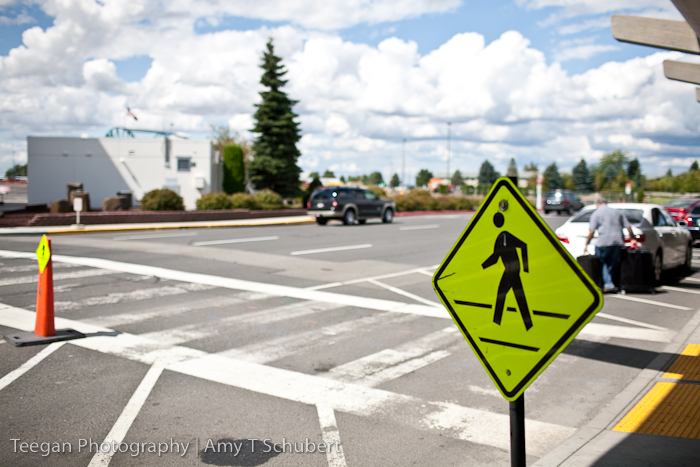 I rented a lens for the wedding (and to play with). This is definitely going to be my next lens purchase – a 35mm lens. It is wide enough to get big wedding parties, and give a photo-journalistic wide angle look to images, without being so wide that the edges distort badly ….
Perfect for self-portraits, too.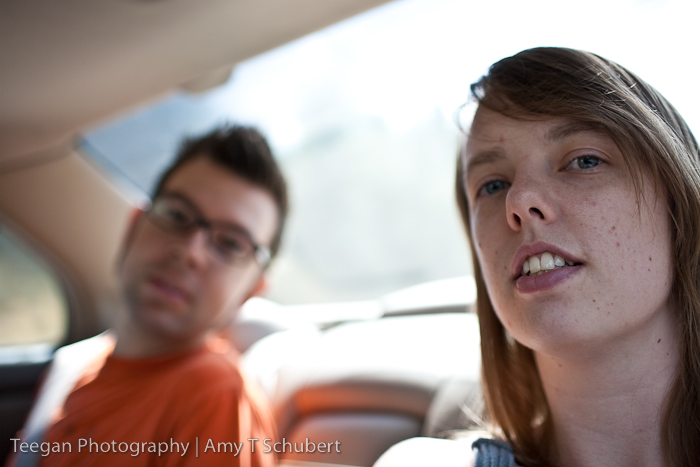 We landed in Spokane just after lunchtime (Katie and Jenae picked us up), and we had a pretty free afternoon before wedding festivities. Katie was in the wedding and was required at the rehearsal that evening – and since the wedding was likely to take most of the day Friday, Thursday afternoon was our only real "free time" while we were in town.
So what did we do? With our free time after flying all the way to Idaho?
We hung out with Andrew's siblings who live in L.A.
Of course.
We went to lunch at a Mexican restaurant …. and had this bizarre, rude waiter. He must be the owner's nephew or something because he really was abrasive.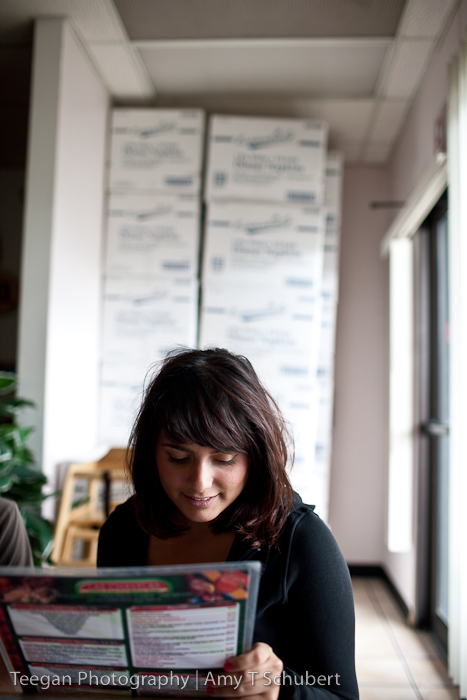 We went and checked out Katie's wedding dress …
I have more pics of the dress/etc, but this is the only one I have been given permission to post…
Katie and Julie got into town a few days earlier and went to a local (tiny) bridal salon to look at dresses and Katie found one that she just fell in love with … so, of course we had to see it too …
[sidenote: Katie was about 98% sure she wanted this dress, but to be sure she was planning on looking more in CA and then maybe ordering this dress when she came back to ID in November. But Saturday, the day after the wedding, she found internet and went on the bridal salon's website and found out the dress was likely being discontinued. So - she made up her mind right away .... called me for reassurance that she's not crazy and talked her mom into driving back 7 hours to Coeur D'Alene so she could buy her wedding dress!]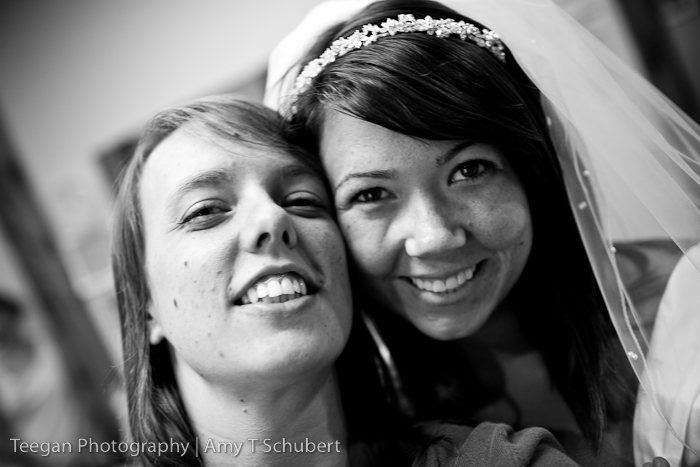 Back to Andrew's grandparents' house (future post) so Katie could get ready for the rehearsal … and the other 4 of us could play outside ….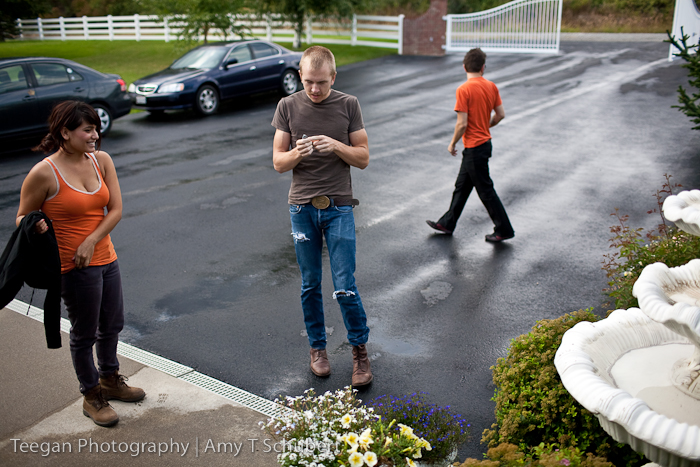 Daniel and Jenae road-tripped up to Idaho, stopping in San Francisco on the way where Daniel got this 8mm camera at a flea market …. it looks like it's in great shape and I can't wait to see what Daniel does with it …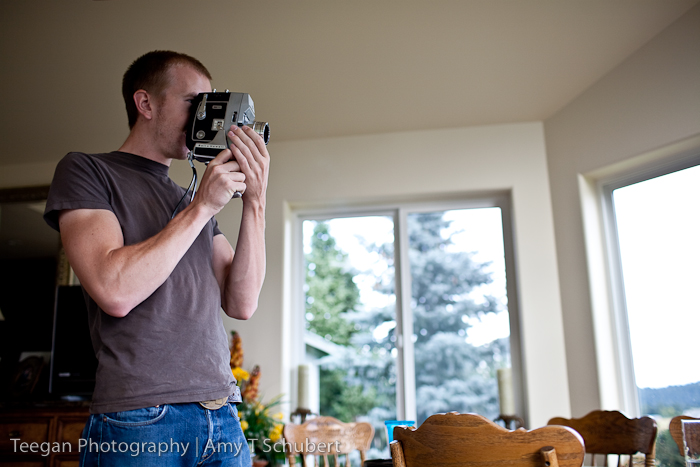 In the backyard …. the weather was just gorgeous – overcast but not rainy, low 70s …. gorgeous.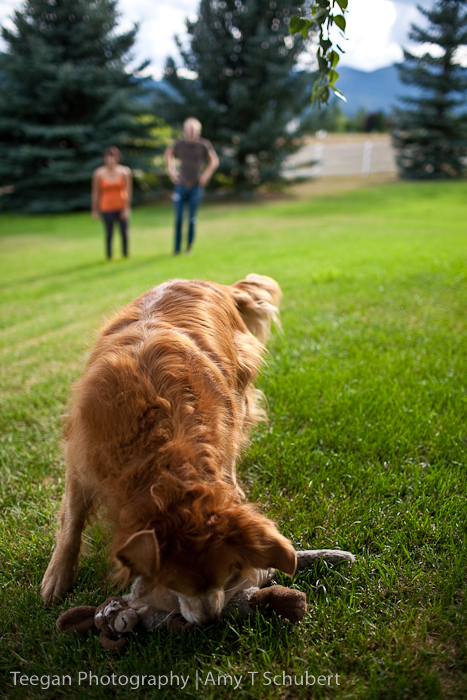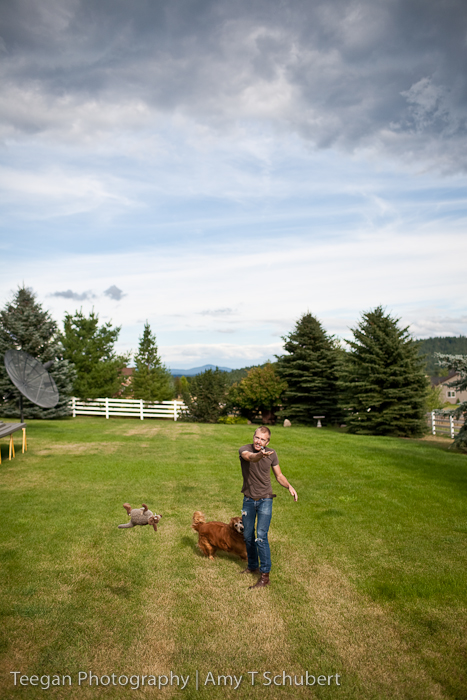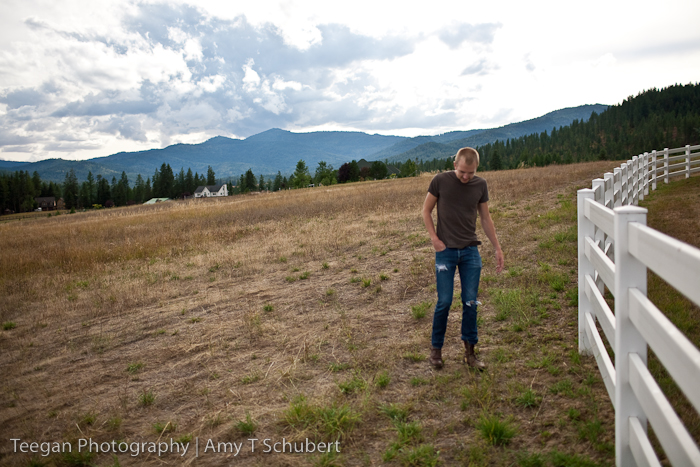 You may have noticed, but Daniel is pretty tall. We attribute it to all the milk he has drunk growing up. He is pretty much a full head taller than everyone else in his family … and he's got these long, lanky legs that make it really easy for him to jump over animals, furniture and people ….
Daniel-Long-Legs jumping over Jenae
Daniel jumping over Andrew
Daniel jumping over Amy
Andrew and Jenae *trying* to jump over Daniel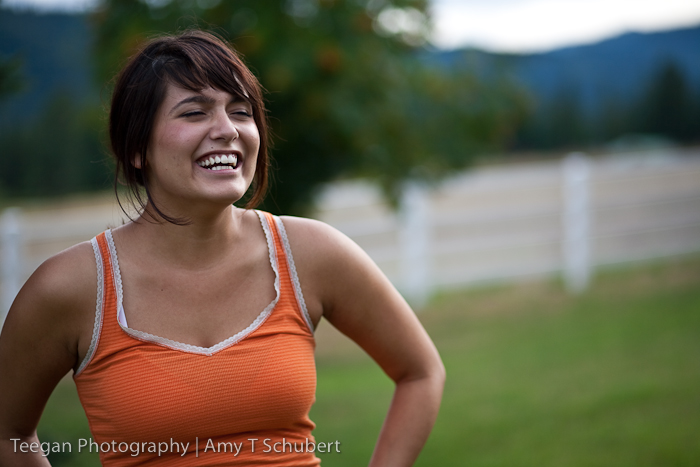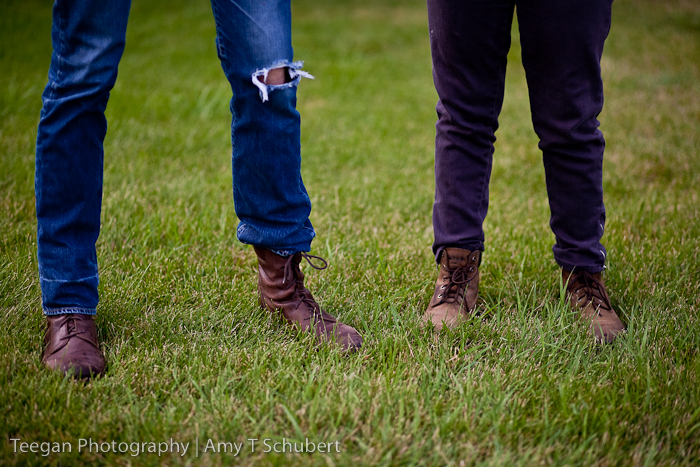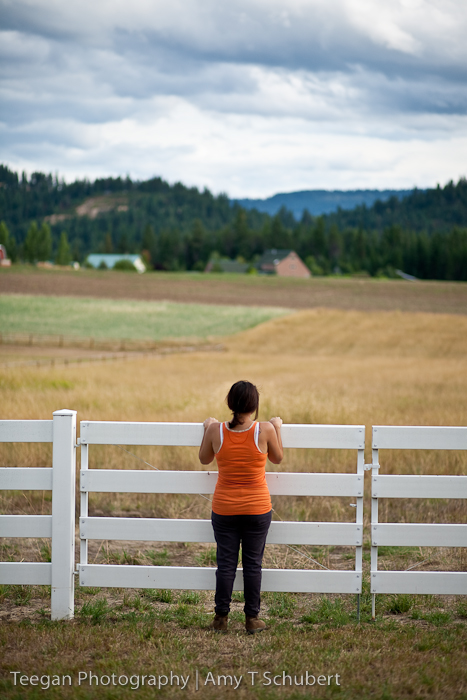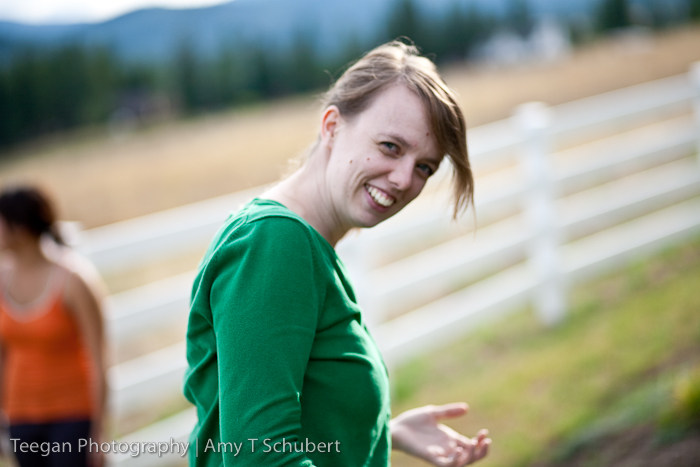 Zombie attack -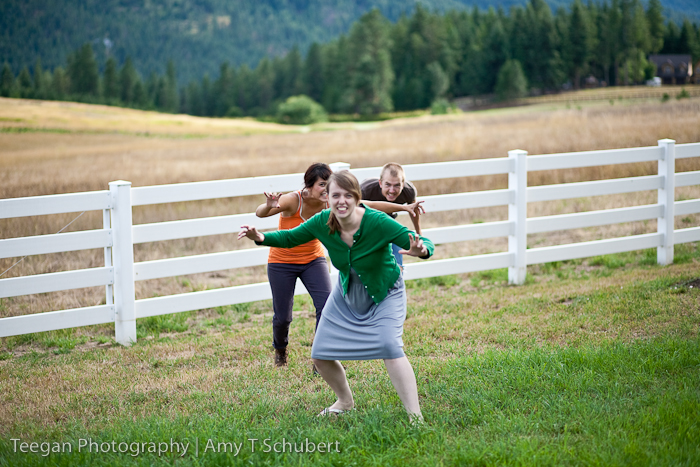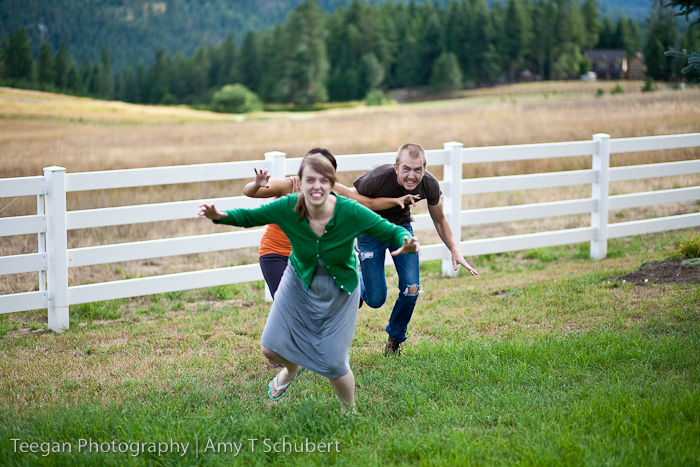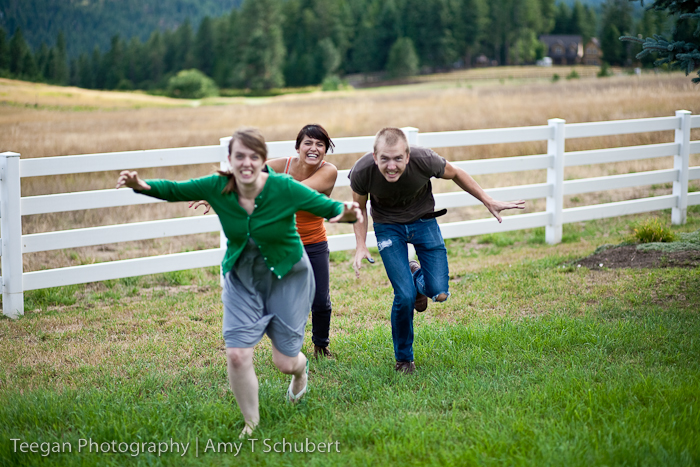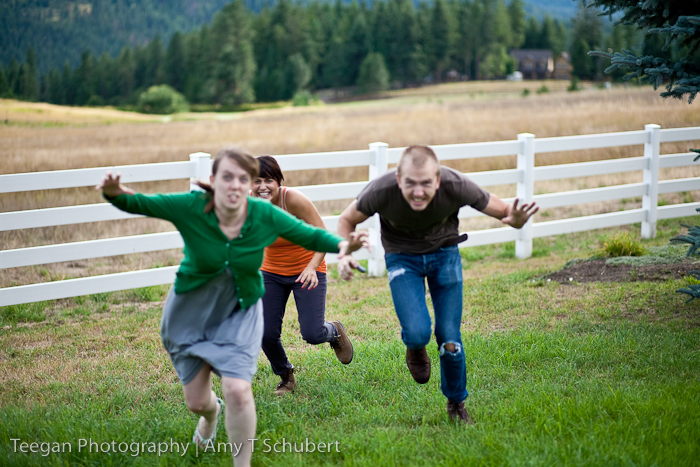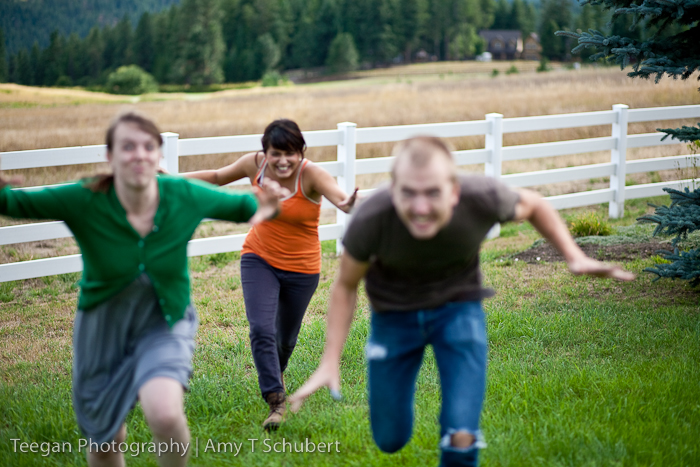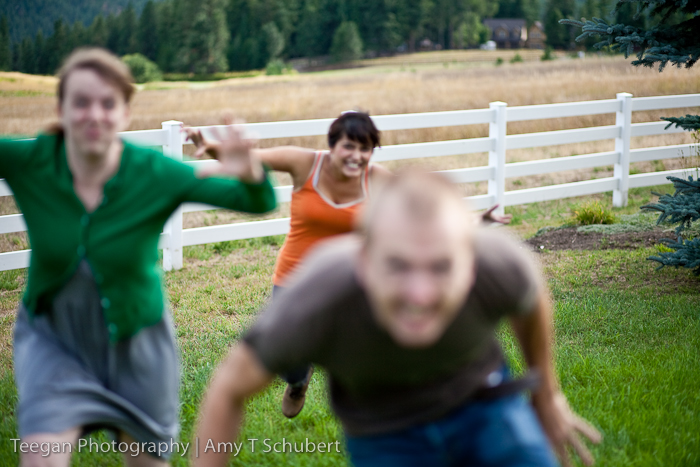 Julie and Katie heading out for the rehearsal with the wedding party!
more pics on their way ….